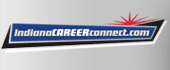 Mercy Medical Center Clinton

OB Tech - Family Birthplace - Full Time

in

Mishawaka Medical Center - Mishawaka

,

Indiana
Department:
IN202_31000 Family Birthplace
Expected Weekly Hours:
36
Shift:
Night Shift
Position Purpose:
Minimum: 12.37 - Maximum: $17.94
Job Description Details:
JOB SUMMARY
Scrubs in for surgical procedures, ensuring that all necessary supplies and equipment are available. Maintains a sterile field prior to and during procedures. Performs clerical and reception duties related to the operation of the nursing department.
JOB DUTIES
Actively demonstrates the organization's mission and core values, and conducts oneself at all times in a manner consistent with these values.

Knows and adheres to all laws and regulations pertaining to patient health, safety and medical information.

Assists the RN with the delivery of direct patient care, which meets the physical and emotional needs of the patient. Also assists in the process of admissions, discharges and transports. Maintains accurate patient census.

Scrubs for procedure and prepares instruments, supplies and equipment prior to the procedure, handling the same during the procedure and participates in functions related to returning items to "patient ready". Inspects wrappers on sterile packs and supplies to verify sterility, reporting any variances. Correctly applies principles of sterile technique once scrubbed and functioning in the sterile fields.

Assists in preparing the Surgery room by checking for emergency readiness including verifying availability of supplies for the procedure against the preference card. Informs RN circulator of needs to assure availability upon physician request.

Performs newborn hearing screens, infant photos and assists with newborn circumcisions as assigned and under direct observation of an RN.

Maintains patient chart for current use, this includes filing reports, inserting and removing forms appropriately and breaking down charts for medical records.

Answers call lights on the unit and responds appropriately.

Cleans nursing station, utensils, patient care equipment, kitchens, refrigerators, and storage areas as assigned.

Greets all visitors and ancillary staff and ensure all visitors sign in.

Coordinates with RN to ensure accurate patient supply charges are placed in Powerchart.

Assists with the maintenance of patient care equipment, checking for performance and reports malfunction.

Ensures supplies are available in patient room and in storage area.

Perform other duties as assigned.
JOB SPECIFICATIONS AND CORE COMPETENCIES
Education : The ability to read and write English and perform basic math skills, normally acquired in completing elementary education. High School diploma preferred.
Licensure : CPR certification.
Experience : Minimum of 6 months as a nursing assistant and surgical tech with previous OB experience desired.
Other Job Requirements :
Identifies and protects self from hazards within the working environment. Demonstrates flexibility in 24 hour staffing and scheduling requirements to meet patient care needs.
Assigned hours within your shift, starting time, or days of work are subject to change based on departmental and/or organizational needs.
Trinity Health's Commitment to Diversity and Inclusion
Trinity Health employs about 133,000 colleagues at dozens of hospitals and hundreds of health centers in 22 states. Because we serve diverse populations, our colleagues are trained to recognize the cultural beliefs, values, traditions, language preferences, and health practices of the communities that we serve and to apply that knowledge to produce positive health outcomes. We also recognize that each of us has a different way of thinking and perceiving our world and that these differences often lead to innovative solutions.
Trinity Health's dedication to diversity includes a unified workforce (through training and education, recruitment, retention and development), commitment and accountability, communication, community partnerships, and supplier diversity.
Trinity Health is one of the largest multi-institutional Catholic health care delivery systems in the nation, serving diverse communities that include more than 30 million people across 22 states. Trinity Health includes 94 hospitals, as well as 109 continuing care locations that include PACE programs, senior living facilities, and home care and hospice services. Its continuing care programs provide nearly 2.5 million visits annually.
Based in Livonia, Mich., and with annual operating revenues of $17.6 billion and assets of $24.7 billion, the organization returns $1.1 billion to its communities annually in the form of charity care and other community benefit programs. Trinity Health employs about 133,000 colleagues, including 7,800 employed physicians and clinicians.
Committed to those who are poor and underserved in its communities, Trinity Health is known for its focus on the country's aging population. As a single, unified ministry, the organization is the innovator of Senior Emergency Departments, the largest not-for-profit provider of home health care services — ranked by number of visits — in the nation, as well as the nation's leading provider of PACE (Program of All Inclusive Care for the Elderly) based on the number of available programs. For more information, visit www.trinity-health.org at http://www.trinity-health.org/ . You can also follow @TrinityHealthMI on Twitter.