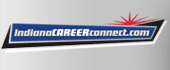 Job Information
Mercy Medical Center Clinton

Oncology Patient Navigator - Women's Resource Center - Full-Time

in

Mishawaka Medical Center - Mishawaka

,

Indiana
Employment Type:
Full time
Shift:
Day Shift
Description:
`
JOB SUMMARY
The Oncology Patient Navigator assists physicians and Disease Site Management Teams in integrating the various
aspects of treatment and support for cancer patients and their caregivers from the time of diagnosis through treatment
and recovery. Helps to present the menu of interventions and continuum of care options and serves as a link to Medical
Center and community services for patients, families and caregivers. Develops and coordinates appropriate oncology
educational materials for patients and their families as defined by the Disease Site Teams and the patient's Physicians.
Provides patient and staff education, group programs, maintenance of resources and data collection as needed. All
initiatives are geared to facilitate and enhance the quality of care of the patient and assure a smooth flow through the
various components of care.
JOB DUTIES
Actively demonstrates the organization's mission and core values, and conducts oneself at all times in a manner
consistent with these values.
Knows and adheres to all laws and regulations pertaining to patient health, safety and medical information.

Contact all patients with abnormal findings or definitive diagnosis to ensure compliance and prompt follow up.

Contact patients to schedule and reschedule missed appointments.

Meet with patients when diagnosed with cancer to provide support and educational material as appropriate.
6. Serve as a liaison between the treating physician and the patient .
Identify patients that need navigation and assistance with barriers such as lack of insurance, financial issues, need for
personal support, language, and any other problems that may arise during their cancer treatment.
Retrieve medical records as needed.

Provide health education and community outreach.

Work in conjunction with all members of the Cancer Committee, medical staff and administration to provide quality
comprehensive care to patient, and ensure that barriers to treatment are overcome.
Assistance with supportive care needs such as prosthetics, wigs, and durable medical equipment.

Serves as a liaison with community cancer agencies to meet needs of cancer Institute patients.

Identifies and troubleshoots system barriers to smooth coordination of care (i.e. timeliness of testing, results reporting,
etc.).
Identifies appropriate educational materials for specific disease sites; present to Disease Site Teams for approval and
coordination with Marketing Department. Develop treatment book/journal for patients. Provide Psychosocial support
for cancer patients; one on one and group teaching sessions, as feasible and appropriate.
Assist with access issues and referral process for insurance and financial forms. Arranges transportation when
needed.
Build relationships with community leaders, church leaders, etc. Identify and develop relations with departments
involved in the care of each disease-site specific cancer patient, i.e. physicians, nurses, radiology personnel. Will be
readily available to physicians in their offices to see newly diagnosed cancer patients.
Coordinates and plans physician requested multidisciplinary conferences. May work with physicians with
support/education related to abnormal screenings to receive appropriate diagnostic follow up. Identify and develop
relationships with departments involved in the care of cancer patients.
Coaches the patient and family through the cancer experience by maintaining close contact with patient through the
hospitalization, treatment and recovery phase.
Performs other duties consistent with purpose of job as directed.
JOB SPECIFICATIONS AND CORE COMPETENCIES
Education:
Bachelor of Nursing Degree Preferred. Masters of Science Degree in Nursing Preferred
Licensure:
RN Indiana license preferred.
Experience:
Three or more years of acute clinical experience. Oncology experience preferred. Discharge planning or
Case management acceptable. Ability to speak Spanish preferred.
Other Job Requirements:
Self directed and able to organize and complete several tasks/projects simultaneously.
Extensive understanding of oncology patient care.
Proficient in review and analysis of medical records and other patient care information.
Demonstrated skills in verbal and written communication.
Ability to work with leadership and physicians on triage/patient prioritization.
Ability to maintain strict confidentiality.
Ability to communicate in a culturally diverse environment.
Assigned hours within your shift, starting time, or days of work are subject to change based on departmental and/or
organizational needs.
Trinity Health's Commitment to Diversity and Inclusion
Trinity Health employs about 133,000 colleagues at dozens of hospitals and hundreds of health centers in 22 states. Because we serve diverse populations, our colleagues are trained to recognize the cultural beliefs, values, traditions, language preferences, and health practices of the communities that we serve and to apply that knowledge to produce positive health outcomes. We also recognize that each of us has a different way of thinking and perceiving our world and that these differences often lead to innovative solutions.
Trinity Health's dedication to diversity includes a unified workforce (through training and education, recruitment, retention and development), commitment and accountability, communication, community partnerships, and supplier diversity.
Trinity Health is one of the largest multi-institutional Catholic health care delivery systems in the nation, serving diverse communities that include more than 30 million people across 22 states. Trinity Health includes 94 hospitals, as well as 109 continuing care locations that include PACE programs, senior living facilities, and home care and hospice services. Its continuing care programs provide nearly 2.5 million visits annually.
Based in Livonia, Mich., and with annual operating revenues of $17.6 billion and assets of $24.7 billion, the organization returns $1.1 billion to its communities annually in the form of charity care and other community benefit programs. Trinity Health employs about 133,000 colleagues, including 7,800 employed physicians and clinicians.
Committed to those who are poor and underserved in its communities, Trinity Health is known for its focus on the country's aging population. As a single, unified ministry, the organization is the innovator of Senior Emergency Departments, the largest not-for-profit provider of home health care services — ranked by number of visits — in the nation, as well as the nation's leading provider of PACE (Program of All Inclusive Care for the Elderly) based on the number of available programs. For more information, visit www.trinity-health.org (http://www.trinity-health.org/) . You can also follow @TrinityHealthMI on Twitter.