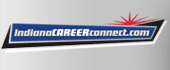 Job Information
Mercy Medical Center Clinton

Security Officer - Part-Time

in

Mishawaka Medical Center - Mishawaka

,

Indiana
Employment Type:
Part time
Shift:
Night Shift
Description:
JOB SUMMARY
According to prescribed procedures, patrols various areas of the Hospital facilities and grounds and acts to deter loss of hospital, colleague, patient and visitor property by intercepting unauthorized individuals and investigating unusual incidents. In doing so, examines doors, windows and gates to ensure they are secure, inspects equipment and machinery to ascertain if tampering has occurred and reports all irregularities.
JOB DUTIES
Actively demonstrates the organization's mission and core values, and conducts oneself at all times in a manner consistent with these values.

Knows and adheres to all laws and regulations pertaining to patient health, safety and medical information.

Provides outstanding customer service to co-workers, patients and visitors while upholding the organization's mission statement.

Familiar with the physical layout and location of all departments at both the Mishawaka and Plymouth campuses.

Patrols assigned areas of facilities and grounds on foot or in motorized vehicle according to established schedule and investigate unusual occurrences. Reports incidents or apparent potential loss of hospital, colleague, patient or visitor property through fire, theft or vandalism.

Checks to ensure hospital entrances, doors, and windows are securely locked and inspect equipment, machinery, alarms, and sprinkler systems and so forth to ensure all are working properly. Notifies appropriate personnel of problems as necessary.

Intercepts unauthorized individuals on hospital grounds. Restrains unruly, abusive or injurious individuals according to established policies and procedures.

Directs vehicle traffic in and around hospital facilities to prevent congestion. Ensures ambulance-unloading zones are cleared of unauthorized vehicles at all times.

Investigates incidents in order to obtain related evidence necessary to provide documentation.

Escort's colleagues, staff, visitors and patients to hospital parking lots, as requested.

Reports violations of public law and infractions of Saint Joseph Health System (SJHS) practices and policies to Manager of Security or Senior Security Officer.

Serves as a member of the Emergency Response Group.

Maintains up to date knowledge of all emergency codes and proper procedures outlined for response. This includes but is not limited to Code F (fire) and Code Pink/Hugs (infant abduction).

Interprets Panic Alarm system locations and responds per written guidelines.

Maintains chronological log noting significant events, prepares supplementary reports as required.

Carries out proper procedures when handling and documenting patient valuables and lost and found items.

Utilizes the Digital Signal Connection system (DSX) to properly control the locking and unlocking of doors.

Creates ID badges using written protocols.

Performs other duties consistent with purpose of job as directed.
JOB SPECIFICATIONS AND CORE COMPETENCIES
Education: High school graduate or equivalent (GED) required. Must be able to read and write English and perform basic mathematical calculations. Specialized training in instructional or industrial security preferred.
Licensure: Must possess a valid driver's license. CPR certification.
Experience: 1 - 3 years of security/law enforcement (police, sheriff) department duty preferred.
Requirements: Must be able to demonstrate a good driving record verifiable with the DMV in the applicant's state of residence, not accumulating more than three (3) points within the last 12 months.
Assigned hours within your shift, starting time, or days of work are subject to change based on departmental and/or organizational needs.
Trinity Health's Commitment to Diversity and Inclusion
Trinity Health employs about 133,000 colleagues at dozens of hospitals and hundreds of health centers in 22 states. Because we serve diverse populations, our colleagues are trained to recognize the cultural beliefs, values, traditions, language preferences, and health practices of the communities that we serve and to apply that knowledge to produce positive health outcomes. We also recognize that each of us has a different way of thinking and perceiving our world and that these differences often lead to innovative solutions.
Trinity Health's dedication to diversity includes a unified workforce (through training and education, recruitment, retention and development), commitment and accountability, communication, community partnerships, and supplier diversity.
Trinity Health is one of the largest multi-institutional Catholic health care delivery systems in the nation, serving diverse communities that include more than 30 million people across 22 states. Trinity Health includes 94 hospitals, as well as 109 continuing care locations that include PACE programs, senior living facilities, and home care and hospice services. Its continuing care programs provide nearly 2.5 million visits annually.
Based in Livonia, Mich., and with annual operating revenues of $17.6 billion and assets of $24.7 billion, the organization returns $1.1 billion to its communities annually in the form of charity care and other community benefit programs. Trinity Health employs about 133,000 colleagues, including 7,800 employed physicians and clinicians.
Committed to those who are poor and underserved in its communities, Trinity Health is known for its focus on the country's aging population. As a single, unified ministry, the organization is the innovator of Senior Emergency Departments, the largest not-for-profit provider of home health care services — ranked by number of visits — in the nation, as well as the nation's leading provider of PACE (Program of All Inclusive Care for the Elderly) based on the number of available programs. For more information, visit www.trinity-health.org (http://www.trinity-health.org/) . You can also follow @TrinityHealthMI on Twitter.