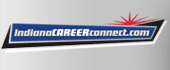 Job Information
Lehigh Hanson

Serviceman

in

Mitchell

,

Indiana
AutoReqId: 12372BR
Line Of Business: Cement Operations
Department: Manufacturing
Primary Location: Mitchell-IN
Job Posting:
WE GIVE DOWN-TO-EARTH A WHOLE NEW MEANING
We're Lehigh Hanson. Our products build cities and towns, including stadiums that hold thousands of fans, and bridges that support millions of vehicles. We have thousands of employees across hundreds of locations in the U.S. and Canada, making us North America's leading supplier of cement, aggregates, ready mixed concrete, asphalt and related construction materials.
We might be a big company, but we appreciate and encourage our people to share their ideas and help shape our future. We want every one of our people to play an active role in growing our business. With our diverse product lines and locations across North America, there are opportunities to explore different roles and work on a variety of exciting and interesting projects.
We're a tight knit team. While we strive to be the best, we do it with an attitude that is humble, accessible and down-to-earth. We don't ask you to "fit in" to our culture. We invite you to add to it.
HERE'S WHAT YOU'LL GET TO DO
Do you pride yourself in being a jack-of-all trades? The Serviceman is our entry level position that is critical to support plant needs by ensuring a safe and productive work environment. In this position, you will have the opportunity to use different skills every day as you learn the cement industry and fill in for vacancies in various areas of our plant including; Quarry, Shipping & Receiving, Lab, Maintenance, and Production.
Perform general labor activities for the plant, including housekeeping and assisting with property/department physical inspections

Observe operation of equipment to ensure continuity of flow, safety, and efficient operation, and to detect malfunctions

Transport bulk materials to and from storage or processing areas

Loading/unloading trucks or railcars

Operate mobile equipment as required (i.e., Bobcat, Yard Sweeper and Forklifts

Detect malfunctions in equipment operations by observing and listening to equipment operations and notifies supervisor of any problems; assist in repairs

Train in multiple areas of the plant and act as vacancy relief

Ensure compliance with all health, safety, and environmental regulations, as well as company policies and procedures
This position will be based in Mitchell, IN
HERE'S WHAT WE'RE LOOKING FOR
High School Diploma or equivalent required

Previous work experience in a heavy industrial and/or manufacturing environment

Strong written and verbal communication skills; strong problem solving skills

Ability to drive and operate various types of equipment such as front-end loaders, skid steers, forklifts, bobcat, etc.

Mechanical and/or electrical skills are preferred

Ability to work different shifts, holidays and/or overtime as required

Physical Requirements: sitting, standing, walking, pushing, pulling, twisting, climbing, balancing, bending (bending at the waist, lifting above the waist and lifting below the waist), kneeling, reaching, grasping (use of both hands), squatting, repetitive motions, manipulative finger movements with both hands, use of wrists (flexing or rotating with both wrists), use of both feet, use of arms above and below shoulder, work extended periods of time in same position, perform duties in all climates i.e. weather, extreme temperatures, tolerate heights, lift and carry up to 75 lbs., capable of wearing respiratory and other personal protective equipment
BRING YOUR HUMBLE OVERACHIEVER ATTITUDE AND LET'S ELEVATE OUR COMPANY EVEN HIGHER!
We appreciate that candidates have many questions when considering opportunities, so we want to let you know that we offer a comprehensive compensation and benefits package, which we like to share with candidates a little bit later in the process.
No search firms, please.
Lehigh Hanson is a drug-free workplace.
Employer Statement: Equal Opportunity Employer - Minority / Female / Veteran / Disabled
Lehigh Hanson