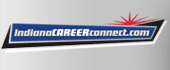 Job Information
Markem-Imaje

District Key Account Manager

in

Mumbai

,

Indiana
District Key Account Manager
Apply now »
Date:Apr 30, 2021
Location: Mumbai, IN
Company: Dover Corporation
Markem-Imaje is a wholly owned subsidiary of the US-based Dover Corporation is a trusted world manufacturer of product identification and traceability solutions, offering a full line of reliable and innovative inkjet, thermal transfer, laser, and print and apply label systems.Markem-Imaje provides global reach to over 50,000 customers with 30 subsidiaries, 6 technology centers, several equipment repair centers and manufacturing plants with the most comprehensive marking and coding portfolio available in the marketplace.
Markem-Imaje is a trusted global manufacturer of product identification and traceability solutions. Our connected solutions help manufacturers to reduce waste, increase efficiency, achieve compliance and protect their brand.
We offer the most complete range of market-leading marking and coding systems along with software, services and consumable solutions so you can streamline all your printing needs from one supplier.
The Role
The District Key Account Manager (DKAM) will be responsible for Strategic key account management, including identifying and coordinating complex sales, tenders in a professional manner to promote Markem-Imaje in their respective district. Will work as an integral team member to support and meet the District growth targets. The DKAM needs to effectively coordinate the activities of Account Specialists to ensure the successful delivery of the Key Account Plans. Engage with all relevant customers that can influence Markem Imaje portfolio.
Provide functional leadership throughout the District to successfully deploy the strategic plans for the company's selected District key accounts. Deliver the AOP for these selected accounts and be the expert for the best practice KA management approach and standard works in the District.
What you will do:
Manage in a disciplined manner, a strong Sales management process, to ensure a healthy pipeline for selected accounts and personally oversee top projects in the District.

Focus on building the relationship with Key customers; partnering directly with different client audiences (e.g., different hierarchy levels) and developing it further. To influence key decision makers and purchasing process.

Implementation of key accounts development strategies and program for the District.

Directly liaise with District Director, NKAM's, Vertical Head on strategic or large deals.

Communicate Account strategy via AOP to align Senior leadership within Company and mobilize resources as needed. Prepare and manage forecasts on selected accounts, join bi-weekly District forecast calls to report revenue outlook vs AOP.

Work closely with the Sales team/Solution Sales team/CIS team to negotiate complex contracts, create sales strategies to meet the Sales plan as well as develop and implement successful account strategies to align with the overall business strategies.

Monitor and Deliver the District AOP for selected District Key accounts (Printer & software solution). If required plan for mitigation. Report progress on AOP and KA plan execution for selected global accounts of MI BU.

What you need to have:

Interpersonal Skills: Using appropriate interpersonal styles to establish effective relationships with customer and internal partners; interacting with others in a way that promotes openness and trust and gives them confidence in one's intention.

Actively participates in business meetings to achieve the results.

High Impact Communication: Clearly and succinctly communicates ideas and suggestions to individuals, groups in a variety of situations; communicating in a focused and compelling way that drives other's thoughts and actions.

Influence: Creating and influence strategies that persuades key stakeholders to take action that will advance shared interests and business goals.

Customer Management: Adding customer equity by creating valued business partnership with customers proactively identifying business opportunities for the customer; conveying a firm understanding of the customer's business and political drivers.

Broadening Business Value: Exploring customer underlying issues and needs and suggest boarder solutions; maximizing the productiveness of sales interactions by building on customer cues to gain commitment to products, services, articulating and promoting the path forward.

Guiding Sales Opportunities: Developing sales strategic sales solutions and courses of actions for customer that appropriately consider available facts, constraints, competitive circumstances, strategic priorities, and probably consequences, clearly connecting solutions to business needs.

Sales Negotiations: Effectively exploring alternatives and positions to reach mutually beneficial sales agreement that gain customer's acceptance and commitment.

Customer Satisfaction: Supporting the customer during the implementation of sales contracts and throughout the relationship; seeking and taking appropriate actions basis customer feedback; resolving difficult issues in a timely and professional manner; taking responsibility for customer satisfaction and loyalty.

Degree in Business or Marketing or equivalent business experience.

Minimum 8-10 years of Sales/Marketing/Account Management in the related industry.

You'll only be the right candidate if you are aligned to our values and culture:

Collaborative entrepreneurial spirit

Winning through customers

High ethical standards, openness and trust

Expectations for results

Respect and value people

If you believe you match our values and have the experience we're looking for, then apply! We can't wait to hear from you

All qualified applicants will receive consideration for employment without discrimination on the basis of race, colour, religion, sex, sexual orientation, gender identity, national origin, disability, age and genetic information.

#LI-DNI
Markem-Imaje is an Equal Opportunity Employer M/F/H/V