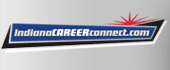 Job Information
Progress Rail Services Corp.

Engineer II

in

Muncie

,

Indiana
5395BR
Work Location:
Muncie, IN Locomotive - 293
Job Purpose:
Responsible for studying and planning operations for the effective utilization of personnel, material, machines and facilities where decisions are made within the limits of general practices and policies. Use independent judgment, but can receive some direct guidance from supervisor. Occasional training or assigning of work to a small group of employees.
Req ID:
5395BR
Company Description:
Progress Rail, a Caterpillar company, is an integrated rolling stock and infrastructure provider, delivering a full range of products and services to domestic and international railroad customers. Our customers enjoy one-stop shopping and comprehensive cradle-to-grave railway solutions - whether it rolls on the rail or is the rail itself. From locomotives, transit, freight cars and engines, to tracks, signals and advanced technology, we ensure customers can count on us to meet all their rail needs.
Forging the bridge between ideas and success, our talented and innovative team members work together to address the challenges of the rail industry today, ensuring success for the future. As part of a vibrant, global network of business operations, each and every member of our team is important to our success. With headquarters in Albertville, Ala., more than 7,000 dedicated employees serve customers through a network of close to 150 locations around the world. For more information, visit www.progressrail.com and follow us @Progress_Rail on Twitter and YouTube.
Education / Training:
• Bachelor's or Associates Degree in Industrial Engineering or Mechanical Engineering required.
Job Title:
Continuous Improvement Engineer
City:
Muncie
Key Job Elements:
• Assists in establishing operational methods and work standards using various measurement techniques;
• Project Management – up to and including the implementation and tracking of projects;
• Optimizes use of floor space, materials, personnel and equipment;
• Cost Improvement Studies – Identify and present opportunities for cost improvements;
• Conduct and analyze time studies;
• Build value-add and non-value add charts;
• Daily production floor walk through;
• Complies with 5S and housekeeping standards;
• Assists in planning new facilities, operations and/or relocation of same;
• Provides information for various management systems;
• Daily communication with management, colleagues, vendors and shop floor team members;
• Monitors adherence to recommended safety procedures and good housekeeping.
Qualifications and Experience:
• Excellent communication and interpersonal skills to interface with management, colleagues, vendors and shop floor team members;
• Project management skills;
• Ability to effectively present information to team members and customers;
• Knowledge of basic manufacturing and assembly processes;
• Knowledge of work measurement and work standards;
• Ability to manage workload and have excellent organizational skills;
• Relatively high level of analytical ability where problems are complex;
• Six Sigma experience a plus.
• Lean Manufacturing knowledge and experience;
• Continuous improvement mindset;
• High Energy and self-motivated.
EEO:
Equal Opportunity Employer – Race/Color/Sex/Religion/National Origin/Sexual Orientation/Gender Identity/Vets/Disabilities
Benefits:
Progress Rail Services Corporation and its subsidiary and affiliate companies offer an excellent total compensation package* including competitive salary, 401(k) plan with company match, available medical/dental/vision/life/disability insurance along with flexible spending and paid vacation and holidays. Relocation assistance may be available for some positions.
*Benefits eligibility differs by job position and employment status - governing plan documents control such benefits..
Job Category:
Engineering
State::
Indiana
Progress Rail Services Corp.