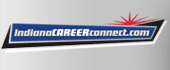 Job Information
Progress Rail Services Corp.

Spv, Quality Assurance

in

Muncie

,

Indiana
5654BR
Work Location:
Muncie, IN Locomotive - 293
Job Purpose:
The Quality Assurance Engineering Supervisor works within the operations environment to control and maintain all aspects of the quality assurance program such as: facilitating continual education of production and QA personnel; ensuring activities meet all internal and external customer requirements; supervising the Quality team on day-to-day support of operations; establishing and monitoring facility quality metrics; and championing problem solving activities through a structured format.
Req ID:
5654BR
Company Description:
Progress Rail, a Caterpillar company, is an integrated rolling stock and infrastructure provider, delivering a full range of products and services to domestic and international railroad customers. Our customers enjoy one-stop shopping and comprehensive cradle-to-grave railway solutions - whether it rolls on the rail or is the rail itself. From locomotives, transit, freight cars and engines, to tracks, signals and advanced technology, we ensure customers can count on us to meet all their rail needs.
Forging the bridge between ideas and success, our talented and innovative team members work together to address the challenges of the rail industry today, ensuring success for the future. As part of a vibrant, global network of business operations, each and every member of our team is important to our success. With headquarters in Albertville, Ala., more than 7,000 dedicated employees serve customers through a network of close to 150 locations around the world. For more information, visit www.progressrail.com and follow us @Progress_Rail on Twitter and YouTube.
Education / Training:
• Bachelor's degree (in related field preferred) and at least five (5) years of quality and supervisory experience.
Job Title:
Quality Assurance Supervisor
City:
Muncie
Key Job Elements:
• Ensure safe work procedures are followed by all employees;
• Assess potential safety problems and take preventative action;
• Review safety incidents and act to prevent future occurrences;
• Ensure quality procedures, work instructions, and inspection operating instructions are followed;
• Follow up and assist internal and external customers with quality-related problems;
• Own Voice of Customer interactions and facilitation;
• Lead and assist in corrective action;
• Assess potential problems and take appropriate action;
• Verify suspect supplier parts to print; disposition on rework/scrap components
• Follow up on clean points from supplier;
• Schedule and allocate manpower to adhere to Master Scheduling production plan;
• Prioritize workflow;
• Arrange to have vendor on site for containment activities as necessary;
• Assess and manage manpower requirements;
• Develop/implement ideas that encourage innovation and continuous improvement;
• Establish a working relationship and resolve employee complaints on a timely basis;
• Utilize timekeeping system to track and schedule payroll related information for QA team;
• Facilitate growth of QA associates;
• Facilitate weekly communications with Quality Team;
• Own and administer plant-wide Layered Process Audit system;
• Perform audits and work on special projects as required.
Qualifications and Experience:
Required:
• Experience working with a quality program compliant with ISO or AAR;
• Root cause problem solving and containment activity experience;
• Effective written and verbal communications skills;
• Auditing experience to a Quality Management System.
Preferred experience includes:
• FMEA, DOE, SPC, Kaizen, APQP, or other manufacturing quality tools and measurements;
• Lean Manufacturing;
• Production Systems implementation;
• Locomotive Operations;
• SAP, Imagesite;
• AAR exposure.
EEO:
Equal Opportunity Employer – Race/Color/Sex/Religion/National Origin/Sexual Orientation/Gender Identity/Vets/Disabilities
Benefits:
Progress Rail Services Corporation and its subsidiary and affiliate companies offer an excellent total compensation package* including competitive salary, 401(k) plan with company match, available medical/dental/vision/life/disability insurance along with flexible spending and paid vacation and holidays. Relocation assistance may be available for some positions.
*Benefits eligibility differs by job position and employment status - governing plan documents control such benefits..
Job Category:
Manufacturing/Operations
State::
Indiana
Progress Rail Services Corp.