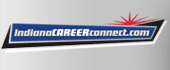 Job Information
Franciscan Health

Surgical Tech First Asst

in

Munster

,

Indiana
Surgical Tech First Asst
Operating Room
Franciscan Health
701 Superior Avenue Munster, IN 46321
Call; Days; Holidays; Weekends
Full-Time
High School Diploma/ GED Required
WHAT WE NEED
Top notch, versatile surgery tech
WHO WE ARE LOOKING FOR
Universal Precautions Guidelines. Standards of Nursing Care. If these terms mean something to you, keep reading because we need a first assistant certified surgical technician able to meet those standards. This assistant is on call for shifts and on call for duties ranging from first assist to primary scrub. It requires thinking on your feet and handling the operating room with diligence and care, ultimately providing the best quality operative care to the patient.
Do you hold yourself to a higher standard? Are you able to follow instructions precisely and efficiently? Are you a good team player? If so, we have a special place waiting for you.
WHAT YOU WILL DO
Practice all duties in accordance with Universal Precautions Administrative Guideline.

Maintain correct count of sponges, sharps, and instruments with circulating nurse according to established procedure.

Assist in maintenance and organization of instruments and equipment by proper care, cleaning, utilization, assemble, and sterilization

Collaborate and actively participate with the circulator in planning and preparations based upon needs of patient, surgical procedure, and physician preference.

Demonstrate technical competency in performance of duties/skills necessary to first assist surgeon and anticipate needs in routine, complex, specialty, and emergency procedures.

Provide visualization of the operative site

Utilize appropriate techniques to assist with hemostasis and closure of body planes.

Turn over O.R. room between cases with thoroughness an in a timely fashion.
WHAT IT TAKES TO SUCCEED
Utilize appropriate reporting mechanism for patient/visitor/staff incidents, unusual occurrences, inter- and intra-departmental concerns.

Documentation is clear, concise, legible, and timely.

Receive and deliver information appropriately.

Notify appropriate individuals of special needs/requests for supplies, equipment, or instrumentation.

Show adaptability and alertness and capability of good judgement.

Coordinate activities and apply learned principles.

Show ability to coordinate ideas and follow directions. Display long attention span and discipline for dealing with technical details.

Able to withstand stress. On Call weekends, holidays, evening, and night shift to function alone with circulating nurse/surgeon and assistant.
WHAT WE'RE LOOKING FOR
0-1 Years Experience
License(s): Certified First Assistant
Certification(s): Basic Life Support Program
Travel: Never or Rarely
EQUAL OPPORTUNITY EMPLOYER
It is the policy of Franciscan Alliance to provide equal employment to its employees and qualified applicants for employment as otherwise required by an applicable local, state or Federal law.
Franciscan Alliance reserves a Right of Conscience objection in the event local, state or Federal ordinances that violate its values and the free exercise of its religious rights.
Franciscan Alliance is committed to equal employment opportunity.
NURSING SERVICES ​​​​
Munster, IN, US, 46321
Full-Time
Never or Rarely
employmentType: Full-Time
Days
Munster
IN
46321
701 Superior Avenue