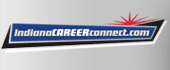 Job Information
Universal Forest Products

Hourly Production Supervisor Rip Saw Dept

in

Nappanee

,

Indiana
The Production Supervisor is responsible for the direct supervision and coordination of an operating department and plans, directs and coordinates support services; as well as the training and development of its employees. Relies on experience and judgment to plan and accomplish goals; some creativity and latitude is expected; works under the supervision of a manager.
1st shift
Benefits:
Medical, Dental, Vision, 401k, Short Term Disability, Accidental Death, Voluntary Life, Personal hour accrual, Paid Holidays at hire and vacation after 1 year.
Implements methods to achieve plans and goals of the department and to maintain quality and customer standards/expectations.
Directs the activity of a group of employees and motivates for maximum productivity.
Ensures all employees have received adequate machine specific safety training prior to operating equipment.
Reviews pre-shift machine inspections and addresses machine concerns according to internal procedure.
Maintains a clean and safe work environment; consistently checks quality of inbound and outbound material; and implements CI principals to improve current processes.
Identifies researches and resolves various problems and opportunities.
Evaluates performance of individuals and various programs.
Coaches and assists employees to help them perform their job functions more safely, productively, and efficiently. Disciplines employees when necessary, and conducts annual performance reviews.
Conducts Sunrise meetings and monthly safety talks, and provides training to employees.
Directs activities consistent with all Company policies, procedures and applicable law.
Communicates to employees and other management members as required.
Leads employees in continuous improvements and safety initiatives.
Prepares production reports and maintains records as required.
Participates in Safety Committee and ensures that assigned department is in compliance with established safety standards.
Manages employees time and attendance through the T&A system.
May drive a forklift to assist moving material to and from the production area
Performs other duties as required.
Equal Opportunity Employer Minorities/Women/Protected Veterans/Disabled