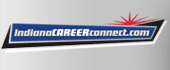 Job Information
Fifth Third Bank, N.A.

Mortgage Sales Assistant

in

Nashville

,

Indiana
Make banking a Fifth Third better®We connect great people to great opportunities. Are you ready to take the next step? Discover a career in banking at Fifth Third Bank.
GENERAL FUNCTION:
Provides a wide range of duties related to the day-to-day sales functions of Mortgage Loan Originators. Acts as the main facilitator for communications between the MLO and sourcing agents, customers, vendors, and sales support.
Responsible and accountable for risk by openly exchanging ideas and opinions, elevating concerns, and personally following policies and procedures as defined. Accountable for always doing the right thing for customers and colleagues, and ensures that actions and behaviors drive a positive customer experience. While operating within the Bank's risk appetite, achieves results by consistently identifying, assessing, managing, monitoring, and reporting risks of all types.
ESSENTIAL DUTIES AND RESPONSIBILITIES:
Work with customers to set expectations including but not limited to rate inquires, appointments, loan status and other information deemed necessary.

Confirm appointments and review with customer all documents needed at time of application to ensure efficiency.

Assure all components to the file are ordered, copied and included in the loan package prior to processing.

Provide marketing support.

Serve as a liaison between Loan Consultant and Sales Support.

Builds relationships with Realtors, Builders, Appraisers and Title Companies.

Confirm and/or cross-sell additional banking products.

Assisting in other areas as needed.
SUPERVISORY RESPONSIBILITIES:
None
MINIMUM KNOWLEDGE, SKILLS AND ABILITIES REQUIRED:
High school diploma or equivalent.

Minimum two years mortgage processing or loan originations experience.

Broad understanding of residential mortgage loans.

Proven computer skills with knowledge of windows based applications.

Knowledge of federal lending regulations governing residential real estate lending.

Demonstrated leadership and organizational skills.

Strong written and verbal communications skills.

Demonstrated teamwork and customer service skills.

Ability to analyze policies, procedures and guidelines in a way that maximizes productivity but protects the level of risk desired.

Ability to learn and apply knowledge of conventional, government, portfolio guidelines and the computer loan application system.

This position requires S.A.F.E. Act registration at the time of employment through the Nationwide Mortgage Licensing System (NMLS). The NMLS web site (mortgage.nationwidelicensingsystem.org) provides the MU4R questions and registration required for employment in this position.
#LIMC1
Mortgage Sales Assistant
LOCATION -- Nashville, Indiana 47448
Fifth Third Bank, National Association is proud to have an engaged and inclusive culture and to promote and ensure equal employment opportunity in all employment decisions regardless of race, color, gender, national origin, religion, age, disability, sexual orientation, gender identity, military status, veteran status or any other legally protected status.
Fifth Third Bank, National Association is one of the top-performing banks in the country, with a history that spans more than 150 years. We've staked our claim on looking at things differently to make banking a Fifth Third better. This applies to our relationships with customers and employees alike.We employ about 18,000 people while offering:• A chance for employees to build their future, with supportive career development and comprehensive health and financial wellness programs.• An environment where we win together by celebrating achievements and working collaboratively.• An opportunity to make a difference in a positive and lasting way. Everything we do is geared toward improving lives.We're proud that Fifth Third is a warm and caring place to grow – as a customer and as a team member.
Fifth Third Bank, N.A.