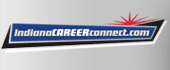 Job Information
Boar's Head Brand/Frank Brunckhorst Co., LLC

3rd Shift Maintenance Supervisor (Boar's Head Provisions Co., Inc.)

in

New Castle

,

Indiana
Hiring Company:
Boar's Head Provisions Co., Inc.
Overview:The Maintenance Supervisor is responsible for the effective execution of all maintenance and assigned projects within the facility. This person reports to the Manufacturing Manager and is responsible for the efficient and effective use of labor and all other resources. In order to fulfill these responsibilities in the most effective manner, the Maintenance Supervisor is charged with developing the plant maintenance technicians into a well-trained, committed, and spirited "maintenance team."
Job Description:
Responsibilities:
Provide supervision of mechanics and electricians as needed to ensure process equipment and facilities systems are supporting plant requirements.

Maintain company and product reputation by complying with OSHA, USDA, PSM and Risk Management Program, and NFPA70E and B.

Direct and control the activities of the mechanics to ensure that the job and/or the activities performed are completed properly, in a timely manner, and that adequate follow up has been conducted.

Maintain a preventive maintenance program by reviewing PM Reports and schedules to ensure all machinery and equipment are at operational standards.

Maintain a safe, clean, and hazard free work environment for maintenance associates, visitors, and production personnel with good housekeeping habits and by attending or conducting classes on OSHA programs such as lock out-tag out and MSDS training.

Ensure that the mechanics perform the pre-production set-up in an effective and timely manner.

Maintain a work order system which tracks equipment parts, supplies, and mechanics hours by equipment number.

Assist in the coordination of maintenance and repair of equipment with production schedules.

Support product development and improvement by discussing equipment needs and modifications with the Facilities Manager and coordinating the efforts of the mechanics that are working on these machines or equipment.

Assist the Facility Manager in repairing an annual plan for the maintenance department, which includes the following items:

o Expense budget for the following year

o Manpower requirements

o Machinery and equipment requirements

Ensure that safety and sanitation procedures are documented and available to all personnel

Ensure awareness of employee attitudes toward safety and sanitation practices.

Keep abreast of changes and innovations in the meat production and equipment industry to improve company performance and profitability.

Participate in industry and management training programs to enhance knowledge of the industry. Participate in the continuing education program and meet or exceed minimum requirements.

Maintain a constant sense of urgency and employee moral throughout the company

Ensure that Boar's Head Provisions image of honesty, integrity, and fairness, is projected favorably at all times by all employees

Establish and maintain a positive operating or "can do" philosophy/ attitude regarding employee relations and internal operations. This philosophy/ attitude must be disseminated throughout the company.

Perform any duties which the Facilities Manager may assign or those that are logically and properly inherent to this position.
Qualifications:
Associates Degree with 5 to 7 years' work experience in a supervisory/leadership role OR 9 to 11 years' work experience with at least 5 years in a supervisory/leadership role

Demonstrated knowledge of process equipment maintenance and CIP

Hazmat/HAZWOPER experience

Emergency electrical generator and switchgear systems experience
Location:New Castle, IN
Time Type:Full time
Department:Facilities Management
Your future starts here.
Since 1905, Boar's Head Brand has been the name you can trust for quality products and service. Our mission is to continue to be recognized as the leading provider of exceptional customer service and superior quality delicatessen products. We are committed to continuously improving our time honored traditional processes through the involvement of our dedicated employees.