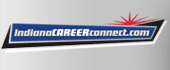 Job Information
Capstone Logistics

Reach Truck Forklift Operator

in

North Vernon

,

Indiana
Reach Truck Forklift Operator
North Vernon, IN
$680 Paid Weekly
WHY YOU SHOULD WORK WITH US:
Full-time career day one
Full benefits offered after 60 days of employment
Career growth - We look to promote from within first with over 400 sites and growing there is tons of opportunity!
Join our travel team, see the country, learn how all of our sites operate
Paid Training
Safety Incentives
THE OPPORTUNITY:
Handle the movement of pallets and cases on and off trailers and other vehicles by using a forklift or other material handling equipment.
We look internally first for Capstone certified equipment operators for our travel teams.
WHAT SUCCESS LOOKS LIKE:
High-energy individual with a strong work ethic
Willing to lift and carry a minimum of up to 75 pounds repeatedly throughout shift
Handling of freight as directed by Capstone management and customer, meeting company standards, partner time lines and maintaining a safe work environment
Flexible work schedule due to changing operational needs
Sit or stand for periods in office as well as warehouse environment (concrete flooring and changing temperatures)
Capstone Logistics is the premier provider of 3rd Party services in distribution centers across the nation. With a foot print of over 400 DCs in 45 states and Canada, Capstone is the preferred partner for many major Retailers, Groceries and specialty companies. With high-growth expected this year, we are looking for top talent that is interested in career opportunities to grow with us!
Equal Opportunity Employer Minorities/Women/Protected Veterans/Disabled