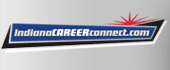 Job Information
Design To Delivery Inc

Sr. Acquisition Quality Manager

in

Odon

,

Indiana
JOB DESCRIPTION
Design To Delivery Inc (D2DInc) is a minority-owned, woman-owned small business. Founded in 2001 and headquartered in Bethesda, Maryland, D2DInc provides services to public-sector organizations in the areas of acquisition and procurement support; contract administration and closeout; development and administration of small business outreach programs; training; and administrative support. Our customers include civilian and defense federal government agencies.
Design To Delivery Inc is seeking a Senior Acquisition Quality Manager (AQM) to provide acquisition and COR to support for PM1 supporting the PEO IWS2 Above Water Sensors at the Naval Surface Warfare Center in Crane, IN.
This is a high visibility position on one of D2DInc?s task orders. This job requires regular and predictable attendance and availability, which are essential to performing the job functions. The normal duty hours for this position fall between 0630 and 1800 hours during normal government workdays, Monday through Friday. The Senior AQM may be required to respond to an emergency and work outside of regular working hours to perform the work as required.
Duties to be carried out include, but are not limited to:
Provide overall support to the Acquisition Management Team and Contracting Officer Representative (COR)

Assist the RTA, Acquisition Manager, and COR with preparation of acquisition and procurement documents to include MILSTRIP, Purchase Card, SAP, Large Contract and SeaPort-e documentation.

Coordinate planning and tracking of various types of Procurement Requisitions (PR?s)

Develop various types of procurement or acquisition Technical Data Packages (TDPs)

Maintain and prepare statistical acquisition reports and metrics, and assist in formulating and maintaining a centralized electronic depository for all acquisition documentation

Provide overall support to the COR

Assist in maintaining COR data management files, entering task orders, modifications, Technical Instructions (TIs) and vendor invoices

Track financial information and provide business support to the COR

Track contracting actions and submit recommendations to the COR

Prepare briefing materials and program status reports

Attend and prepare meeting minutes for meetings and program reviews
QUALIFICATIONS
Must be a US Citizen

Ability to obtain a security clearance

Bachelor's degree in business, finance, or equivalent field

Knowledge of above water sensors preferred

Must have a minimum of 6 years of relevant experience in federal acquisitions

Must be knowledgeable of FAR and DFARS

Proficiency in Microsoft (MS) tools such as Word, Excel, PowerPoint, Access and SharePoint

Must have strong analytical and organizational skills working with data and spreadsheets to build reports and make recommendations

Must have strong verbal communication skills and the ability to work independently and collaboratively

Ability to interact professionally exhibiting decorum and discretion at all times

Individual must be self-motivated, a fast learner and able to complete tasks with minimal direction and supervision
We are an equal opportunity employer. All qualified applicants will receive consideration for employment without regard to race, color, religion, sex, sexual orientation, gender identity, national origin, disability or veteran status.