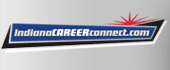 Job Information
Bell Techlogix

Senior Depot Associate - Unbox

in

Plainfield

,

Indiana
Summary: The Senior Depot Associate – Unbox Administrator supports the Unbox team and provides backup for the Unbox Team Lead. The Unbox Administrator is responsible for specialized tasks in the receiving, order processing, and inventory of the Unbox department. As a Senior Depot Associate, the Unbox Administrator is expected to exhibit a higher level of responsibility showing good judgment in accordance with well-defined policies, procedures, and techniques. As a Senior Depot Associate, the Unbox Administrator is a member of the Unbox Department and as a member of that department this position will be trained and provide backup in all areas of Unbox.
Essential Functions:
Support the team lead by assisting in overall product flow of the Unbox department and act as backup for the Unbox Department in the team lead's absence.

Receive, count, inspect, and verify receipts from other departments.

Identify, record, and resolve all discrepancies by following procedures.

Work closely with the Master Scheduler to ensure product received equals product ordered.

Create a lot in SAP for the received product and verify all information is correct.

Monitor incoming product to foresee potential bottlenecks and take proactive actions to resolve issues.

Monitor IX Backorder List requirements and proactively identify/blue tape needed units.

Maintain a consistent flow of product to the technicians at all times.

Ensure all WIP (Work In Progress) product is neatly and safely segregated and stacked.

Ensure checked-in product is properly identified, palletized, and issued to the Repair Depot in FIFO order.

Efficiently and accurately process all scrap and Mis-Ids on a daily basis.

Actively participate in monthly cycle count, working with the Inventory Control Specialist to resolve inventory discrepancies before, during, and after the physical count.

Respond to verbal or written requests in a professional and timely manner.

Work in a fast paced environment while meeting established productivity and accuracy requirements.

Accurately record personal down time.

Report any customer or operational areas of concern to management immediately.

Comply with all safety rules, prioritizing safety of self and others at all times.

Work closely with Green Grocery to ensure efficient flow of returned kit items.

Ensure all customer-owned items returned in error are identified and reported.

Regular attendance and timeliness.
Required Education, Knowledge, and Experience:
Must have a high school diploma or equivalent.

Must have a minimum of six (6) months previous experience with receiving department or similar industry.

Must have prior warehouse management system (WMS) experience, preferably SAP.
Abilities & Skills:
Must be computer literate with Microsoft Office applications, primarily Excel.

Must have strong and accurate data entry skills.

Must have interpersonal skills to work in a team environment.

Must have the ability to adapt to various situations and adjust to shifting priorities.

Must be able to plan and organize efficient work activities with little supervision.

Must be able to exhibit strong, independent judgement.

Must be able to read and comprehend internal documents and written work instructions.

Must be able to work with numbers, retaining part numbers, verifying part numbers, counting, addition, subtraction, and multiplication.

Must have excellent written and verbal communication skills with the ability to interface with the customer and all levels of the organization with a positive, professional, and customer-focused approach.

Must have the ability to build strong relationships with internal and external customers.
Physical, Mental Requirements and Work Environment:
Must be able to lift and carry up to 49 lbs. frequently, unassisted.

Must be able to lift at least 50 lbs. occasionally.

Must be able to stand and walk constantly.

Must be able to balance, reach, grasp, hear, and stoop frequently.

Must be able to kneel and crouch occasionally.

Must be able to see and read small, fine print.

Must be able to listen carefully and follow direction.

Must be able to work in an environment with moderate to loud noises.

Must be able to work at a fast pace.

Will be exposed to dust frequently.

May be exposed to fumes occasionally.

Must be able to perform low frequency repetitive tasks.