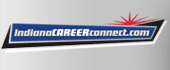 Walmart

TransOpsMgrII(HO)

in

PLAINFIELD

,

Indiana
1269097BRReq ID:1269097BRCompany Summary:What started small, with a single discount store and the simple idea of selling more for less, has grown over the last 50 years into the largest retailer in the world. Each week, over 260 million customers and members visit our 11,695 stores under 59 banners in 28 countries and e-commerce websites in 11 countries. With fiscal year 2017 revenue of $485.9 billion, Walmart employs approximately 2.3 million associates worldwide. Walmart continues to be a leader in sustainability, corporate philanthropy and employment opportunity. It's all part of our unwavering commitment to creating opportunities and bringing value to customers and communities around the world.Job Title:TransOpsMgrII(HO)Time Type:Full TimeCity:PLAINFIELDState:INPosition Description:
Carrier Management & Capacity Planning: Manages carrier relationships for small book of business. Reviews carrier metrics and KPIs to ensure on-time delivery and performance goals are met and communicates insights and opportunities to management. Manages order execution with carriers for small book of business, following up with distribution centers and carriers to ensure orders are processed, loaded and shipped (routed) correctly to make an on time delivery and meet customer expectations. Creates analyses of trailer utilization and conducts load/route planning to reduce freight costs whenever possible.

Collaboration: Collaborates with cross-functional teams across the organization (Supply Chain Management, Fulfillment Center Management) to assist in development of financial and delivery management plans.

Coordinates, completes, and oversees job-related activities and assignments

Ensures compliance with company policies and procedures and supports company mission, values, and standards of ethics and integrity

Inbound/Outbound Delivery Management and Analysis: Manages inbound/outbound deliveries; ensures expense rate is maintained from an outbound perspective. Reviews data, develops insights (e.g., why deliveries are late and why exceptions are occurring) and reports on metrics related to inbound/ outbound deliveries across a region. Reviews and resolves escalated delivery issues and tracks claims to understand trends.

Process Improvement: Performs trend analyses and develops insights from data to identify operational issues or areas for improvement to inbound and outbound delivery processes for small book of business.

Provides supervision and development opportunities for associates

Vendor Compliance and Performance: Develops policy and procedure changes. Trains vendors on Walmart standard operating procedures. Reviews/analyzes vendor scorecards and dashboards and identifies areas for improvement. Provides input into and supports implementation of vendor improvement programs.
Minimum Qualifications:
Bachelor s degree in Business, Supply Chain, or related field and 3 years experience in logistics, supply chain, business, or related field OR 5 years experience in logistics, supply chain, business, or related field.

Proficient in Microsoft Office software.
Additional Preferred Qualifications:
2 years experience leading operational execution and continuous improvement initiatives.

2 years supervisory experience.

Master s degree in Business, Supply Chain, or related field.
Category:Transportation Status:SalaryShift:0Brand:Walmart