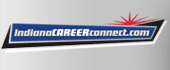 Job Information
3M

Area Sales Manager West- Safety & Industrial Business Group

in

Pune

,

Indiana
3M has a long-standing reputation as a company committed to innovation. We provide the freedom to explore and encourage curiosity and creativity. We gain new insight from diverse thinking, and take risks on new ideas. Here, you can apply your talent in bold ways that matter.
Job Description:
Job Description
At 3M we apply science in collaborative ways to improve lives daily as our employees connect with customers all around the world.
Area Sales Manager – West- Safety & Industrial Business Group (Based at Pune)
Collaborate with Innovative 3Mers Around the World
Choosing where to start and grow your career has a major impact on your professional and personal life, so it's equally important you know that the company that you choose to work at, and its leaders, will support and guide you. With a diversity of people, global locations, technologies and products, 3M is a place where you can collaborate with 93,000 others curious, creative 3Mers.
"One of the best parts of my job is feeling the impact of 93,000 3Mers collaborating around the world and seeing the difference they're able to make in people's lives." – Julie Bushman, executive vice president of International Operations at 3M
The Impact You'll Make in this Role
As an Area Sales Manager the incumbent will be responsible for Sales in assigned Appliance, Automotive and Construction segment customers including extracting customer data and analyzing profiles to determine market segment requirements. Provides information to marketing & technical teams to assist in the promotion of the organization's goods and/or services. Requires at least 5 years of experience in the field. Familiar with a variety of the industry best practices and procedures. Relies on extensive experience and judgment to plan and accomplish goals. Performs a variety of tasks. Leads and directs the work of others. A wide degree of creativity and latitude is expected. Typically reports to a head of a unit/department.
1 Responsible for sales of assigned Key Accounts with a focus to increase penetration and share.
2 Study and analyze the usage of assigned products in the relevant markets and frame plans based on usage patterns
3 Work with technical & marketing team in establishing 3M products, demonstrating & documenting value & creating application replication platforms.
4 Track and record the activities at Key Accounts in SFDC to ensure the organized efforts for achieving sale of 3M products
5 Co-ordinate participations in trade shows along with Marketing & Technical
6 Co-ordinate with internal and external customers. Work with decision makers in KA customer organizations to build/leverage the 3M brand
7 Work with the Segment Manager and Marketing to ensure NWI and inventory turns are under control to deliver plan
8 Understand & replicate global success stories, new applications & NPI.
9 Interfacing the market / Channel & 3M legal & regulatory organization to ensure compliance with 3M policies.
10 Customer interface for cross functional teams involved in product development, to drive commercialization as per plan.
KPI:
Sales growth at assigned accounts

Growth in new product sales

Establish consumption patterns aiding demand forecast

Customer satisfaction

AR

Your Skills and Expertise
To set you up for success in this role from day one, 3M requires (at a minimum) the following qualifications:
Bachelor's Degree or higher (completed and verified prior to start) from an accredited institution

Current and valid driver's license, as you may be offered a company fleet vehicle for this role
Additional qualifications that could help you succeed even further in this role include:
Experience in similar industry

Experience with business to business sales

Travel: May include up to 70-80% domestic

Relocation Assistance: May be authorized

Supporting Your Well-being
3M offers many programs to help you live your best life – both physically and financially. To ensure competitive pay and benefits, 3M regularly benchmarks with other companies that are comparable in size and scope.
Resources for You
For more details on what happens before, during and after the interview process, check out the Insights for Candidates page at 3M.com/careers.
Learn more about 3M's creative solutions to the world's problems at www.3M.com or on Twitter @3M.
Responsibilities of this position include that corporate policies, procedures and security standards are complied with while performing assigned duties.
Learn more about 3M's creative solutions to the world's problems at www.3M.com or on Twitter @3M.
Please note: your application may not be considered if you do not provide your education and work history, either by: 1) uploading a resume, or 2) entering the information into the application fields directly.
3M Global Terms of Use and Privacy Statement
Carefully read these Terms of Use before using this website. Your access to and use of this website and application for a job at 3M are conditioned on your acceptance and compliance with these terms.
Please access the linked document by clicking here (http://multimedia.3m.com/mws/media/1274940O/3m-jobs-country-data-privacy-statements-external.pdf) , select the country where you are applying for employment, and review. Before submitting your application you will be asked to confirm your agreement with the terms.
At 3M we apply science in collaborative ways to improve lives daily as our employees connect with customers all around the world. Learn more about 3M's creative solutions to global challenges at www.3M.com or on Twitter @3M or @3MNews.