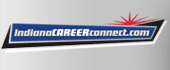 Job Information
Reid Health

Cook

in

Richmond

,

Indiana
The cook demonstrates Courtesy, positive Attitude, Respect, and Enthusiasm to patients, visitors, and staff. She/he is responsible for the safe and timely production and service of excellent quality food that is produced in sufficient quantity to meet demand. She/he shares responsibility for training new cooks, and for the efficient management of all department resources.
Maintains work area in a clean and sanitary manner. Performs daily and weekly cleaning assignments.

Other duties as assigned.

Reviews and follow menus and production sheets to determine type and quantities of meats, vegetables, soups and desserts to be prepared.

Plans cooking and baking schedule of foods so their nutritional quality, flavor, and appearance are preserved by not having to hold them too long before service.

Measures and mixes ingredients according to standardized recipes to assure high quality product.

Slices portions of meats, fish, and fowl for individual servings and prepares for distribution of food to serving units.

Observes safe practices in storing, preparing, and serving foods. All perishable foods kept at the proper temperature.

Reports repair and maintenance needs to supervisor.

Follows all sanitary guidelines governing the handling, preparation and serving of food.

Maintains work area in a clean and sanitary manner.

Performs daily cleaning assignments.

Performs weekly cleaning assignments.

Must maintain patient confidentiality.
Must be able to lift up to 50 lbs.
No allergies to non-latex gloves.
Ability to work with hands in water.
Operates fryers, grill, flat top griddle, broaster, ovens and meat slicer.
On feet for long periods of time including standing.
Must be able to twist, bend, stoop and squat.
Experience preferred: Successful completion of ServSafe food handling program. Ability to follow Basic mathematical skills required.recipes includes expanding to meet demand and use of proper measurements.
Varied shift. 40 hours weekly.
Requisition ID: 2020-6988
Street: 1100 Reid Parkway