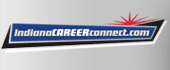 Job Information
Reid Health

Emergency Preparedness Specialist

in

Richmond

,

Indiana
Responsible for the coordination and implementation of a comprehensive emergency management program to facilitate a safe environment for patients, staff, and visitors. Responsible for creating emergency preparedness plans, encompassing multiple phases of emergency management including prevention, planning, procedures, communication and training and testing, and recovery. Coordinate education and exercises within the organization to ensure an organized response during a disaster. Responsibilities include the integration of safety and other relevant regulations, and 24/7 oversight of incident and event response. Assists the Director of Risk Management with operational functions of the risk management programs.
Responsible for the operation of the Emergency Management Committee and will act as the Chair of this committee.

Responsible for conducting a biennial Hazard Vulnerability Assessment (HVA) to ascertain conceivable threats and disasters that may affect the ability to operate facilities of the organization or to provide services, and the probability of those events occurring.

Responsible for biennial updates to the hospital's all-hazards approach Emergency Operations Plan.

determine the facility's risk for natural, technological, human-caused, and other disasters.

Develop and maintain emergency preparedness plans and procedures for disasters identified in the HVA.

Collaborate with management in the creation, development, education, training, and implementation of disaster plans that are in alignment with state and other regulatory agencies.

Know when to activate the facility's emergency operations plan and hospital command center.

Know the organization's alert and notification system (LiveProcess) and procedures, and ensure appropriate staff is educated on this.

Participate in the Emergency Management Committee. Provide necessary project management and support for all related emergency preparedness sub-committee work.

Coordinate the use and routine testing of all disaster-related equipment.

Develop relationships and collaborate with partners/stakeholders, both internal and external to the organization, such as: local hospital disaster coordinators, the area healthcare coalition, and emergency medical services, public health, fire and law enforcement agencies.

Identify and maintain contact information for community response partners and identify how the facility will be notified of an emergency/crisis.

Oversee the electronic policies and procedures as they relate to emergency preparedness.

Establish a schedule of exercises to practice/test the emergency plans and participate with community partners in community or statewide exercises maintaining compliance with accrediting agencies.

In conjunction with the Emergency Management Committee Sub-Committee chairs, document the results of exercises and events in an after-action report to improve the facility's emergency operations plan and response activities.

Coordinate and meet with department leaders from the organization to work on corrective action plans, and improvement initiatives related to safety and emergency preparedness programs.

Perform assigned Incident Command role during drills, exercises, and real work emergencies.

Coordinate and provide Incident Command education to Administrators and House Supervisors.

Provide education to new hires on emergency preparedness response and expectations.

Collection of information necessary to prepare for defense of claims.

In collaboration with Risk Management Director, analyze incident reporting data to improve staff and patient safety while reducing risk to the organization and those we serve.

Assists in Risk Management and Patient Safety initiatives.

Responsible for tracking the status of insurance claims.

Assists Risk Management Director with any project as assigned and is available for attendance at meetings or functions, as necessary.

Generation of reports needed for various committees on a recurring basis.

Assistance during surveys by various accreditation and licensure bodies.

Other duties as assigned, requested and/or necessary.
Education Preferred: Bachelor's degree in healthcare or business-related field
Experience Required: 4 or more years' experience in an office or healthcare setting
Experience Preferred: 2 or more years in a healthcare-related field; Clinical experiences as pre-hospital or hospital clinician encouraged.
Certifications: Within one year of employment must complete Incident Command System (ICS) training, 100, 200, 700, and 800.
Other: Analytical skills necessary to evaluate and make recommendations regarding emergency preparedness issues. Ability to design education, coordinate courses and assist/conduct realistic training. Must demonstrate proficiency in Microsoft Office, excellent written communication skills, and organization. Must be able to manage processes across a complex and multi-faceted care delivery system. This position requires attention to detail and the management of multiple simultaneous issues. Must have the ability to work under minimal supervision in stressful situations and make decisions.
Day Shift. 24 hours weekly. 8:00a-4:30p (3 days per week) or 8:00a-2:30p (4 days per week).
Requisition ID: 2020-7030
Street: 1100 Reid Parkway