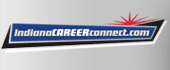 Job Information
Reid Health

Occupational Therapist

in

Richmond

,

Indiana
The Occupational Therapist evaluates each patient and provides medically prescribed occupational therapy treatments and education to patients to restore, improve, or maintain the patient's optimal level of functioning, independence, and quality of life. Occupational Therapy is provided for treatment of physical disability and psychological disorders. The Occupational Therapist also supervises Occupational Therapy Assistants.
• Evaluates each patient utilizing applicable diagnostic, prognostic, and functional ability tests.
• Re-evaluates patient's status at appropriate intervals.
• Interprets evaluation data, history, and applicable medical documentation to determine rehabilitation potential and potential benefit from intervention.
• Identifies physical, social, and psychological needs of the patient, family, and significant other.
• Sets and documents rehabilitation goals.
• Manages treatment planning
• Provides patient education appropriate to each patient.
• Collaborates with patient, caregivers and other healthcare providers in planning discharge from rehabilitation services.
Education Required: Bachelor's or Master's, degree in Occupational Therapy from an AOTA (accredited educational program).
Licensure:Indiana Licensed Occupational Therapist, Ohio Licensed Occupational Therapist, if assigned to Ohio facilities.
Certifications: Must maintain CPR
Salaried.
Requisition ID: 2020-7010
Street: 2021 Chester Blvd.