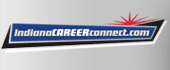 Job Information
Reid Health

RN-Charge

in

Richmond

,

Indiana
This unit is unique in that it treats patients with psychiatric and medical conditions. This unit specializes in psychiatric assessments, treatment and training on therapeutic interventions, case management and resource linkage for patients. The pace of this unit is fast and the team works closely together. A "Charge Nurse" is a licensed registered nurse who is responsible for coordinating all administrative, technical and/or clinical functions relating to the provision of services on a per shift basis within their unit/department. Provides leadership to maximize customer satisfaction. Functions as a significant member of the unit leadership structure and assists the Unit Manager with developing educational programs, formulation of policies and procedures, establishing goals, engaging in problem-solving activities and fiscal management. Must possess the maturity, ability and flexibility to deal effectively with the constantly changing situations encountered in the complex health care environment.
The Charge Nurse is responsible for the coordination of patient care utilizing the nursing process of assessment, planning, intervention, and evaluation during an assigned shift.

Responsible for the coordination of services and patient flow including admissions, discharges, and resource allocation during the shift and multidisciplinary rounding to assure consistent and appropriate patient care.

Demonstrates that she/he can work independently within scope of practice.

Uses appropriate resources – Unit Manager, Directors, Administrative Coordinator, Pharmacy, etc.

Demonstrates good time management by having no unjustified overtime.

Informs supervisor when hours worked may accrue overtime and incidental overtime.

Compliant with attendance policy.

Holds team accountable for good time management practices and asks, "What may I do to help you leave on time?"

Collaborates with team and management to develop cost-effective solutions and improve workflow processes.

Uses team huddles and check-backs to proactively manage changes.

Proactively resolves scheduling shortages/overages.

Leadership abilities to direct staff appropriately and to serve as a resource
Licensure Required: Licensure in the State of Indiana as a Registered Nurse is required
Experience Preferred: 1-2 years acute RN experience preferred
Night shift. 36 hours weekly. 7:00p-7:00a.
Requisition ID: 2021-7716
Street: 1100 Reid Pkwy