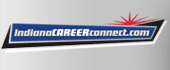 Job Information
Reid Health

Social Worker

in

Richmond

,

Indiana
This position will also travel to patient homes. The Hospice Social Worker provides social work services to patients admitted to Reid Hospice Services using a combination of individual, family, and community skills. The Social Worker conducts a psychosocial assessment of each patient and provides services according to identified needs. The Social Worker will work closely with Reid Hospice staff, Oncology Service Line staff, other hospital staff, patients, and families; will work formally and informally with Reid Health Administration, Oncology Service Line Leadership, Reid Medical Staff, and physician's practice office personnel; will relate to and work with representatives of the community, federal, and state agencies, as well as with outside review and accreditation agencies.
Provides social work services consistent with hospital and department policies, procedures, and quality assurance standards.

Provides social work services to patients admitted to Reid Hospice Services.

Participates in the process of hospice bereavement follow-up with other members of the treatment team as appropriate.

Utilizes effective communication skills through interpersonal approach with patient, family and other members of the health care team, respecting individual differences.

Records and documents all data pertinent to casework services and psychosocial process as required to meet hospital and/or departmental policy.

Attends meetings as required and participates on hospital committees as assigned.

Enhances professional growth and development through participation in educational programs, current literature, in–service meetings, and workshops.

Works flexible hours and maintains availability for after hours on-call nurse as needed.

Works with the Director of Hospice and Clinical Manager of Hospice as requested on special projects of tasks.

Reports special problems and/or unique situations promptly to clinical manager and meets regularly.

Establishes visit frequency for patients/family based upon individualized needs and meet with patients/families based upon established frequency and as needed.

Responsible for writing orders as they pertain to the visits.

Takes referrals and makes appropriate follow up.

Assists with in-servicing other agencies and departments about Reid Hospice.

Attends long-term care facility plan of care conferences for Reid Hospice patients.

Develops good working relationships with long – term care facility staff.
Education Required: Bachelor's Degree in Social Work.
Education Preferred: Master's Degree in Social Work from a school accredited by Council on Social Work Education (CSWE).
Experience Required: Minimum of five years' experience
Experience Preferred: Previous hospice experience
Licensure: Currently licensed as a social worker (LCSW, LSW, or LBSW) in the state of Indiana or working towards this licensure
Day shift. 40 hours weekly. 8:00a.-5:00p.
Requisition ID: 2020-6691
Street: 1100 Reid Parkway