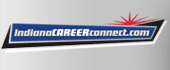 Job Information
Reid Health

Supv-Environmental Services

in

Richmond

,

Indiana
Supervises and documents the activities of assigned employees and is responsible for the operation of the department in the absence of the manager. Staff sets an example for Environmental Service employees in utilizing the Key Service Behaviors principles while performing duties, responsibilities and interacting with patients, visitors and others throughout the hospital.
Routinely demonstrate a strong commitment to Reid's behavioral standards as identified in the Pledge to KBS, by serving as a role model to staff and peers.

Take ownership and hold others accountable. Actively promote Reid's behavioral standards to others. Praise good performance and consistently address those who fail to meet Reid's behavioral standards regardless of whether the employee reports to your area.

Ensure that all new staff members complete all training as required per hospital guidelines.

On a daily basis, conduct a huddle to review key service behaviors. Routinely engage staff in conversations regarding their actions to sustain the culture of "always." Identify and implement ideas to keep training active.

Identify and implement recommendations on how service can be improved.

Directly supervises the activities of assigned personnel.

Checks that assigned employees are on duty and working in assigned areas. Reports absences and rearranges work schedule and assignments as required due to absences, vacations, etc.

Inspects and checks the work of assigned employees to insure cleanliness, sanitation, and orderliness of assigned areas. Submits inspections and progress reports to the Department Manager.

Responsible for seeing that employees receive required supplies and equipment. This includes monitoring that supplies and equipment are properly used and maintained.

Disciplines employees and makes recommendations to Department Manager regarding serious matters of discipline.

Responsible for maintaining good personnel relations. Handles inquiries, and problems arising from employees. Interprets and applies hospital and departmental policies accordingly.

Maintains and promotes good relations with other hospital departments.
Demonstrates good leadership qualities and effective interpersonal skills including skills of communication, negotiation and analytical ability.
Day Shift. 40 hours weekly. 11:00a-7:30p.
Requisition ID: 2020-6688
Street: 1100 Reid Parkway