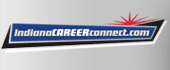 Job Information
Kratos Defense & Security Solutions, Inc.

Senior Sales Engineer

in

Singapore

,

Indiana
Job Descriptions:
GENERAL JOB SUMMARY:
The successful candidate will be responsible for providing support as the Senior Sales Engineer. He or She will understand cloud technologies, such as Software Defined Networks (SDN), Virtual Network Functions (VNF), and Container Technologies (such as Docker and Kubernetes).
Ideal candidates will have Satellite Network Managment Systems (NMS) and Device Management experience or equilvalent.
RF Management and Transport eperience is also desirable.
Required Experience:
Ideal candidate should be from a federal, enterprise, satelite service systems, or network managemet background.
Great technical abilities is required.
Previous experience as a Sales Engineer is required.
This position requires a Bachelors of Arts or Science degree.
He or She must have a minimum of ten (10) years of related experience.
Keyword: APAC, SINGAPORE, ENGLISH, ENGINEER, PRE-SALES TECHNICAL ASSISTANCE
From: Kratos Defense