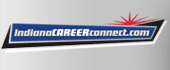 AM General

Manufacturing Engineer

in

South Bend

,

Indiana
Manufacturing EngineerSouth Bend, IN 46617
AM General LLC,headquartered in South Bend, Ind., with major facilities in nearby Mishawaka, Ind., Auburn Hills, Mich., Franklin, Ohio, and offices in Arlington, Va., designs, engineers, manufactures, supplies and supports specialized vehicles for military and commercial customers worldwide.
Through its Military business, the company is recognized as a world leader in the design, engineering, manufacturing and support of Light Tactical Vehicles, having produced and sustained more than 300,000 vehicles in over 60 countries.
AM General's growing Commercial business includes two wholly owned subsidiaries: diesel engine manufacturer Powertrain Assembly Plant and automatic transmission manufacturer General Transmission Products. AM General has more than six decades of experience meeting the changing needs of the defense and automotive industries, supported by its employees in Indiana, Michigan, and Ohio, and a strong supplier base that stretches across 43 states.
Position Summary:
Responsibilities:
Create and maintain complete and accurate illustrated assembly instructions. This includes assembly sequence and special tool/fixture requirements.

Provide floor support for Manufacturing as required with technical engineering services involving all phases of production from training assembly opporators on new options/programs to problem solving of current assembly problems and evaluate tooling requirements to assure a quality product.

Lead and participate in using and implementation of Lean Six Sigma and ISO Standard tools within the assembly process flow.

This position requires one to interact with Production Employees, Supervisors, Quality Acceptance, Design Engineering, Industrial Engineering, Suppliers, Consultants, Contractors, Customers, co-workers in other departments, and the Government.

Provide strong support of AMG BOS & MOS.
Knowledge, Skills and Experience:
Bachelor's degree in Mechanical Engineering, Mechanical Engineering Technology, Industrial Engineering or equivalent experience is preferred. 3-5 years in automotive assembly a definite plus but not required.

Must have automotive assembly knowledge, read blue prints, illustrate and have experience in Unigraphics or similar 3D Cad program.

Program knowledge of SAP, PLM++, UGNX and Team Center (Shared files) for creation of Assembly Instructions.

Working knowledge of MS Office products.

High level of initiative, organizational skills and ability to work independently.

Extreme accuracy in quality of work.

Must have strong written and verbal skills.

Problem solving, customer service and multi-tasking skills.
Physical Effort:
80% light physical effort-intermittent sitting, standing, walking, 20% Medium to Heavy with hands on involvement in an engineering development area installing pilot build component parts.
Working Conditions:
This position requires one to work in an office environment, manufacturing facility and an engineering pilot build development area. There is a moderate level of noise, heat, dust, dirt, and fumes. This position also requires one to work both alone and as a team while maintaining a regular work schedule.