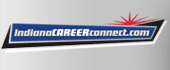 Job Information
The Inland Group of Companies

Ramp Agent

in

South Bend

,

Indiana
QUANTEM AVIATION IS HIRING RAMP AGENTS AT SOUTH BEND'S AIRPORT (SBN)PAY: $13.25 | TYPE: Part Time | SHIFTS START AT: AM: 5:30A (Tues ? Fri) | PM: 7:15 PM (Mon ? Fri)Shifts have 3 hour minimums | Additional Hours may be available
We are a contractor who handles the loading and unloading of our customer's aircraft. We marshal the planes in, set them up, unload/reload, wrap-up, and send them out. We work in all outdoor elements: SNOW, RAIN, HEAT and WIND and whatever else Mother Nature deems necessary for the season. THE COMPANY: The Inland Group of Companies is comprised of Quantem Aviation Services, IDS and Inland Technologies. We offer a full range of airport and airline services, from ground handling /cargo and passenger handling, aircraft deicing and spent ADF recovery. Our objective is to work continuously to develop services and programs that better meet our customers? operational needs. WHY SHOULD YOU APPLY?
JUST ANNOUNCED $150 EMPLOYEE REFERRAL BONUS - So bring a Friend* (Inquire at Interview)

Excellent growth and advancement opportunities.

Paid Training.

Fun and friendly environment.
REQUIRED SKILLS AND EXPERIENCE:
High School Diploma or GED Required.

18 Years or older

Valid US driver's license.

Must be able to pass all required background and clearance requirements.

Successful completion of required airport badging process and pre-employment drug screen is required.
We are an Equal Opportunity Employer, making decisions without regard to race, color, religion, sex, national origin, sexual orientation, gender, gender identity, veteran status, disability, or any other protected class. ?
EEO is The Law - click here for more information: https://www.eeoc.gov/sites/default/files/migratedfiles/employers/posterscreenreaderoptimized.pdf
We endeavor to make this site accessible to any and all users. If you would like to contact us regarding the accessibility of our website or need assistance completing the application process, please contact 833-447-3727 or email us: recruiting@qasllc.aero. You may also write to us and we will be happy to assist you with the application: Inland Technologies, 175 Ammon Drive, #106, Manchester, NH 03103