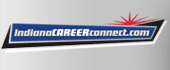 Job Information
Caribou Thunder

Low Band System Software Support Engineer-Entry

in

Terre Haute

,

Indiana
Overview
Caribou Thunder LLC is a provider of global engineering services since 2006. The company is certified by the Small Business Administration as Native American and woman owned, HUBZone and Small Disadvantaged Business, that has completed projects for Department of Defense and Intelligence Community in 22 countries and 35 states around the globe.
Caribou Thunder is seeking a Low Band Software Support Engineer that will support a large Department of Defense contract. The work environment is that of a casual small-company feel but backed by large-company resources and infrastructure. Our diverse systems engineering team is mission-focused while also committed to personal development.
Duties:
Manages/supports LBS SW and processes

Maintains LBS SW to operate and interface with multiple sensors, sites and systems

Provides LBS technical and engineering SW support

Responds to LBS Incident tickets

Provides system administration for CICS and the LBS SW components

Performs system administration support to the Planning and Direction, Collection, Processing and Exploitation, Analysis and Production, and Dissemination (PCPAD) processes

Provides comprehensive analysis, diagnostics and fault isolation for the SIGINT SW/systems associated with ground components

Supports SRM or MT in comprehensive analysis, diagnostics and fault isolation for the SIGINT system/sensors and associated End-to-End network paths

SIGINT SME that provides sustainment support during system upgrades

Supports data encryption changes and implementation

Supports post upgrade efforts IAW tech data, TTPs, and OIs. Provides OJT to AFP and identifies sustainment support improvements that reduce logistics footprint

Supports SRM or MT for LBS system readiness, system/mission configuration relative to the sensor or communications link

Supports LBS pre-mission tasks (system reboots, ground rings, etc.)

Mission execution responsibilities

Provides real-time SIGINT assistance/support to the SRM or MT, maintainers, operators and users

Collects LBS information for mission debrief

Post-mission responsibilities

Evaluates LBS anomalies such as maintenance actions and Incident tickets

Submits LBS Incident tickets and performs SW (HW through collaborative support) maintenance actions as required

Provides LBS information for mission debrief to SRM or MT
Education:
Bachelors degree from an accredited college in a related discipline, or equivalent experience/combined education, with 2 years of professional experience; or no experience required with a related Masters degree. Considered experienced, but still a learner.
Clearance:
Location:
?About Caribou Thunder
Caribou Thunder is an established Department of Defense contractor with over 15 years of experience delivering global engineering programs. We offer industry leading salaries as well as world class benefits including Medical, Dental, Vision, Life Insurance, Disability Insurance, Health Savings Plans, and 401k offerings. We offer challenging and exciting work opportunities with growth potential, within several Department of Defense contracts and have a turnover level much lower than industry averages due to our tradition of serving our employees with the highest level of support. Caribou Thunder Engineering Services is pleased to be an Equal Opportunity/Affirmative Action Employer, in which hiring decisions are made without regard to race, color, religion, creed, sex, sexual orientation, gender identity, marital status, national origin, age, veteran status, disability, or any other protected class. United States citizenship is a requirement for all positions.