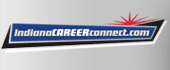 Job Information
UGN Inc.

Maintenance Coordinator

in

Valparaiso

,

Indiana
Description
Founded in 1986 as a partnership between Nittoku and Autoneum, UGN is the preferred producer of high quality acoustic, interior trim, and thermal management products, and a recognized leader in customer satisfaction for the Japanese transplant automotive industry in North America. UGN, with more than $400 million in revenue, has six locations in the United States—Farmington Hills, Michigan; Jackson, Tennessee; Monroe, Ohio; Somerset, Kentucky; Tinley Park, Illinois; and Valparaiso, Indiana; as well as a location in Silao, Guanajuato, Mexico—specializing in manufacturing, research, development, testing, and service support.
The 180,000 square foot UGN Valparaiso, Indiana facility opened in 1997 and has 330 team members currently. UGN has a strong, corporate wide focus on giving back to the community, and as such the team members at the Valparaiso, Indiana, facility are proud supporters of Housing Opportunities, a HUD-approved and state-certified housing non-profit agency serving Northwest Indiana. The Valparaiso facility has won numerous awards over the years, including the Toyota Certificate of Achievement—Quality Performance, the Subaru Quality Achievement Award, Nissan Zero Defect Award, and the Honda Quality Performance Award.
Learn more about UGN through the following: https://www.youtube.com/watch?v=ryhi5-qzLIM
https://ugn.com/
https://vimeo.com/255503961
https://www.linkedin.com/company/66127
The Maintenance Supervisor oversees all repairs, projects, preventive and predictive maintenance. This position is also responsible for plant services, utilities, stores building and janitorial equipment and security needs. Provides for the continuing improvement of equipment and facility. This position is located at our plant in Valparaiso, IN and is for the C Shift from 2:30pm-11:00pm.
Responsibilities:
Coordinate maintenance of buildings, grounds, machinery and support equipment; plan all scheduled repairs.

Supervise all Maintenance Shift Team Members.

Supervise and manage all machinery improvements.

Develop and implement predictive maintenance.

Develop and implement training programs.

Insure the timely, high quality and safe completion of maintenance projects and repairs.

Maintain time and work order records.

Directly supervises Team Members in the Maintenance Department. Carries out supervisory responsibilities in accordance with the organization's policies and applicable laws. Responsibilities include interviewing, hiring, and training employees; planning, assigning, and directing work; appraising performance; rewarding and disciplining employees; addressing complaints and resolving problems

Maintain regular attendance and punctuality.

Other duties may be assigned.
Qualifications:
Bachelor degree (B. S.) or equivalent from an accredited four-year college or university; and two plus years related experience and/or training; or equivalent combination of education and experience.

Prefer candidates with experience as a Maintenance Supervisor in a manufacturing plant.

Desire strong electrical and mechanical aptitude as well as troubleshooting skills.

Experience with Allen Bradley PLCs is a plus.

Strong communication skills, leadership and decision making skills required.

Must have basic electrical and hydraulic knowledge, mechanical aptitude and ability to read and understand blue prints.
Qualifications
Behaviors
Preferred
Enthusiastic: Shows intense and eager enjoyment and interest

Detail Oriented: Capable of carrying out a given task with all details necessary to get the task done well

Leader: Inspires teammates to follow them

Innovative: Consistently introduces new ideas and demonstrates original thinking

Team Player: Works well as a member of a group

Thought Provoking: Capable of making others think deeply on a subject

Functional Expert: Considered a thought leader on a subject

Dedicated: Devoted to a task or purpose with loyalty or integrity
Motivations
Preferred
Goal Completion: Inspired to perform well by the completion of tasks

Job Security: Inspired to perform well by the knowledge that your job is safe

Growth Opportunities: Inspired to perform well by the chance to take on more responsibility