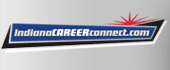 Job Information
spherion

Onsite Recruiter

in

Van Buren

,

Indiana
Onsite Recruiterposted:Wednesday, October 7, 2020
Location
Van Buren, Indiana
Industry
Human Resources (Management Occupations)
Job Type
Full-Time
Working Hours
Various Shifts Available
Salary
US$ 38,000 - US$ 42,000 per year
Ref. Number
S_65734
Contact
Feipel, Brooke, Spherion
Phone
9999999999
Job Description
Job description
Spherion Staffing is hiring an On-Site Recruiter in Van Buren, IN.
PURPOSE:
The On-Site Supervisor, in conjunction with the On-Site Manager, is accountable for supervision and oversight of contingent worker safety and productivity within the client's distribution environment. Creates collaborative relationships with all end users in the assigned client account by gaining a thorough understanding of the client's business resulting in total customer satisfaction and attainment of fulfillment and financial objectives.
Responsibilities:
RESPONSIBILITIES:
Develop a collaborative relationship and maintain proactive involvement with the client to ensure maximum business development, total client satisfaction and employee retention
Develop and implement an effective on-boarding, management and retention strategy to ensure the appropriate staffing levels are maintained in order to meet current and anticipated needs
Communicate and coordinate the various aspects of On-Site operations to ensure compliance with established policies and procedures as well as local, state and federal laws and guidelines (Worker's Compensation, Unemployment, HR, Legal, etc.)
Follow up on pay/bill related issues to insure timely resolution
Prepare, customize and analyze reports, identify trends/problems areas, review results and recommend problem resolution and improvements to the client and/or Spherion leadership
Maintain complete and accurate documentation of all branch activities
Implement all corporate programs and initiatives in a timely manner
Develop a fully operational and qualified staff by hiring and training contingent workers according to established company and legal guidelines
Coach and counsel associates on behavioral and performance issues, document and take corrective action as necessary
Foster a work environment that will motivate and retain staff
Utilize appropriate interpersonal styles, sales and service methodology within the client
Initiate proactive interaction with appropriate members of the client?s management staff to understand and respond to changing needs
Ensure compliance with all government regulations as well as Spherion policies and procedures
Prepare and facilitate weekly and quarterly meetings with the Client?s leadership team
Oversee Coaches and ensure they are executing all assignment duties and responsibilities.
Keeps Coaches abreast of any operational developments
Serve as human resource contact for temporary workers and address concerns quickly and effectively
Willingness and ability to fill in for Internal Staff or Coaches as needed to ensure client?s service expectations are met
Working hours: Various Shifts Available
Skills:
Proficiency working with Microsoft Office or similar software
Proven customer service ability within a fast-paced environment
Strong leadership, mentoring, decision-making, and relationship building skills
Excellent communication and organizational skills
Ability to plan and think ahead
Able to prioritize and follow through on a multiple tasks with varying/changing importance
Ability to dig back to root cause, build necessary action plans, implement solutions and monitor results to ensure intended outcome is achieved
Education:
Bachelors
Experience:
1-4 years
Qualifications:
PREFERRED REQUIREMENTS:
High school diploma or equivalent
Associate's or Bachelor's degree preferred
Proficiency working with Microsoft Office or similar software
Experience working in a warehouse or manufacturing environment at a leadership level is desirable but not required
Flexibility to work a varied schedule
spherion