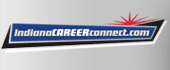 Job Information
Sodexo

Director 2 - Facilities Operations

in

VINCENNES

,

Indiana
Unit Description
Let your passion for people be the driver of your success at Sodexo. Through your leadership, your team will make a real impact every day.
Sodexo has an exciting opportunity for a Director of Facilities overseeing K-12 school district in Vincennes, Indiana, a family oriented community located 1 hour from Evansville, 2 hours from Indianapolis and 3 hours from St Louis, MO. Sodexo provides Facilities/Maintenance, Custodial and Grounds management for Vincennes Community Schools and we are seeking someone with overall Integrated Facilities Management (IFM) experience to oversee the Maintenancemanager, Custodial manager and Grounds supervisor and 35 employees.
Mentoring a team, running a business and partnering with clients all come together in this role. Are You the One?
Our clients depend on your expertise to help them to optimize their business. If you are a Strategic Facilities Director/ Manager with the ability to develop innovative technical solutions while successfully managing key performance indicators to drive strong business results? This may be the opportunity for you!
Reporting to the District Manager, you will oversee custodial, grounds, and maintenance operations for a K-12 school district. You will be responsible for leading, developing, and coaching your team, interfacing with clients and ensuring a high level of service throughout the school district.
The ideal candidate will have:
Minimum of 5 years successful experience in Facilities Management, preferably in a K-12 or higher education setting;

Exceptional customer service, relationship building and communication skills - to relate well with client, stakeholders, faculty and staff;

Technical knowledge of HVAC and skilled trades and of CMMS systems for managing Preventive Maintenance Schedules and Work Orders.

Demonstrates strong leadership in client and community involvement.

Demonstrated business and financial acumen with an solid understanding of budgeting and financial reporting and controls;

Strong Leadership skills with a focus on staff development and team building, Accountability and Empowering team.

Certified Facilities Manager (CFM) is a plus.
RELOCATION ASSISTANCE is available for this exciting opportunity!
Are you ready to start your Sodexo career? Join the Sodexo Team! Apply Today!
Working for Sodexo:
How far will your ambition, talent and dedication take you? Sodexo fosters a culture committed to the growth of individuals through continuous learning, mentoring and other career growth opportunities, along with the performance of organizations. We believe it is important for our work to be meaningful to all who contribute to it, and we remain faithful to our mission, our core values and the ethical principles that have guided us since 1966. We support these values and help them thrive in each employee.
We strive to make working for Sodexo a genuinely great experience with benefits to promote your professional, personal and financial well-being, and to improve your Quality of Life now and into the future. Our experiences with our over 50 million customers each and every day enable us to develop Quality of Life services that reinforce the well-being of individuals, improving their effectiveness and helping companies and organizations to improve performance … every day.
#diversity #sodexo #facilities
Position Summary
The Director of Facilities Operations is responsible for directing facilities maintenance operations of building(s) and property at a single unit. The Director of Facilities Operations manages the preventative maintenance and reactive repair of skilled trades, e.g., HVAC, plumbing, electrical, utilities; and manages the hiring, training and supervision of staff, professionals and management. The Director of Facilities Operations manages a safe and efficient working environment, essential to the performance of the business. The Director may oversee construction work and often manages other core Sodexo services, and/or logistics of business/operations services, e.g., grounds keeping, laundry, food, security, inventory, mail, concierge services.
Qualifications & Requirements
Basic education requirement- Bachelor'sdegree or equivalent experience
Basic management experience- 5 years
Basic functional experience- 5 years
Sodexo is an EEO/AA/Minority/Female/Disability/Veteran employer.
Location US-IN-VINCENNES
System ID 681410
Category Facilities
Relocation Type Yes - According to Grade
Employment Status Full-Time
Sodexo