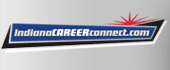 Job Information
Mine Safety and Health Administration

Supervisory Mine Safety and Health Specialist (Health)

in

Vincennes

,

Indiana
Summary
This position is locatedwith the Mine Safety and Health Administration, located in Vincennes, Indiana andserves as the Supervisor of a specialty groupresponsible for the administration of the District's specialty program and for supervision and direction of specialists, technical and administrative support employees engaged in the work of the program.
This position is outside the bargaining unit.
Responsibilities
Performs personnel administration/ management duties. Plans, directs, distributes, and reviews the work of subordinate specialists and other technical and support personnel in the work group. Determines training needs; evaluates performance; provides guidance and counseling; hears and resolves minor or routine complaints of subordinates; effects minor corrective and or disciplinary measures; interviews candidates to fill vacant positions and recommends or makes selection.
Plans, directs and coordinates the major facets of the health program activities within the assigned district. Assists in the development and assessment of health standards, and the appraisal and development of airborne contaminants and health noise standards that pertain to mining entities. Supervises the calibration and maintenance of dust sampling equipment and other health monitoring equipment.
Reviews or directs the review of plans submitted to the district by mine operators. Plans and directs on-site technical investigations to evaluate the respirable dust control methods, noise level controls, requests for waivers of bathhouse facilities, control of airborne contaminants and other phases of the health program. Instructs or directs the instruction of classroom training for the purpose of qualifying and certifying mining officials on respirable dust and noise.
Plans and directs on-site studies of health matters, permissible limits of underground equipment and other technical areas to raise awareness of hazards and to access the effectiveness of safety techniques, etc. Directs the testing of new devices and materials at selected mines.
Requirements
Conditions of Employment
Candidate required to obtain the necessary security/investigation level.
Requires a valid drivers license.
Subject to financial disclosure requirements.
Requires a probationary period if the requirement has not been met.
Requires medical exam and must maintain physical requirements.
Subject to pre-employment and random drug tests.
Must be at least 16 years old and a U.S. Citizen.
You may not be aware, but in the regulations for agency ethics programs, there are requirements for supervisors. Section 2638.103 of Title 5 of the CFR states: Every supervisor in the executive branch has a heightened personal responsibility for advancing government ethics. It is imperative that supervisors serve as models of ethical behavior for subordinates. Supervisors have a responsibility to help ensure that subordinates are aware of their ethical obligations under the Standards of Conduct and that subordinates know how to contact agency ethics officials. Supervisors are also responsible for working with agency ethics officials to help resolve conflicts of interests and enforce government ethics laws and regulations, including those requiring certain employees to file financial disclosure reports. In addition, supervisors are responsible, when requested, for assisting agency ethics officials in evaluating potential conflicts of interest and identifying positions subject to financial disclosure requirements. Applicants must meet time-in-grade, time-after-competitive-appointment and qualification requirements within 30 calendar days after the closing date of the vacancy to be eligible for consideration for selection.
Federal Employees Please Note: Your SF-50 must include enough information to be able to determine that time-in-grade requirements have been met and reflects your position title, pay plan/series/grade, tenure and the type of appointment (i.e. competitive/excepted). In some cases you may need to submit more than one SF-50.
Reference the "Required Documents" section for additional requirements.
Qualifications
Specialized Experience Requirement:In orderto meet eligibility for this position, applicants must possess one year (52 weeks)of specialized experience equivalent to the GS-12 level in or related to work of this position that provided the specific knowledge, skills and abilities tosuccessfully performthe duties ofa Supervisory Mine Safety and Health Specialist (Health), GS-1822-13. This experience may have been gained either in the Federal or Private sectors.
Specialized Experience for this position is defined asexperience performing mine safety and health inspection, analysis andevaluation of health/safety aspects of mining industry operations and processes; or evaluation, analysisor development of agency programs.
Examples of specialized experience include:direct on-site inspection; special accident investigation;development of mine safety and health standards; data analysis and evaluation of operational mine safetyand health programs; special assessments; and development of industry-wide training or safety and healthawareness programs.
Time in Grade Requirement: Applicants mustpossess at leastone year (52 weeks)atthe next lower grade level(GS-12) in the Federal Service (Refer to "Requirements" Section for more information).
Your resume should beclear and specific,we do not and will notmake assumptions regarding your experience. Job Titles alone are not sufficient.
Education
There is no educational substitution in lieu of specialized experience at the GS-13 grade level.
Additional Information
DOL seeks to attract and retain a high performing and diverse workforce in which employees' differences are respected and valued to better meet the varying needs of the diverse customers we serve. DOL fosters a diverse and inclusive work environment that promotes collaboration, flexibility and fairness so that all individuals are able to participate and contribute to their full potential.
All MSHA (Mine Safety and Health Administration) employees and their spouses, and minor children are prohibited by regulation from having any interest, direct or indirect, in any mine or mining company which may be directly affected by the work of MSHA through its investigations, technical research, or other activities. These interests are prohibited under the Department of Labor's Supplemental Standards of Ethical Conduct Regulations at 5 CFR 5201.105. For questions, please contact the vacancy contact listed on this announcement. All MSHA Inspectors are required to file within 30 days of entrance of duty, and annually thereafter, a Confidential Financial Disclosure Report,OGE Form 450.
Refer to these links for more information: GENERAL INFORMATION, ADDITIONAL DOCUMENTATION, FORMER FEDERAL EMPLOYEES