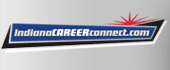 Job Information
J&J Family of Companies

Director, Health Economics & Market Access (HEMA), Joint Reconstruction

in

Warsaw

,

Indiana
The Director, Health Economics & Market Access (HEMA), Joint Reconstruction will work in close collaboration with R&D, Global Strategic Marketing and US marketing to ensure competitive advantage and market access of the Joint Recon (both Hips and Knee) portfolio in a value-based global healthcare market by developing and executing systematic strategies that integrate health economics, outcomes research and market access solutions across all stages of the product lifecycle.
The position has both global and US responsibilities. For the US, the position will partner and leverage the Strategic Capabilities US HEMA team as far as execution with payers and providers is concerned. Close collaboration with the Senior Director, NA and the Senior Director, Robotics, Digital Solutions and Emerging Channels will be critical.
This critical role will lead in creating strategy and executing HEMA strategies across the product lifecycle to ensure market access and adoption for our Joint Reconstruction products. The Director will be a key member of the Joints Operating Committee (JOC) and partner closely with the President of the platform to help shape the overall business strategies for the various brands, while directly overseeing the HEMA functional strategies.
Supports the global and U.S. business objectives of the Joint Recon platform; leads US market access activities, which include developing and executing strategies to optimize reimbursement/market access and commercial success;

As the functional head on the business unit LT, leads market access activities that include but are not limited to assessing market access needs/trends and developing and executing required market access strategies to optimize market access, adoption and commercial success;

Leads market access activities to ensure market access requirements are understood and built into the product pipeline through Target Product Profiles and value propositions that reflect the needs of non-clinical stakeholders;

Supports the development and execution of lifecycle evidence of value and market access strategies that enable market access and commercial success;

Ensure our work is balanced across the 4 key pillars within HEMA and ensure accountability to the value being created within the business;

Works closely with multiple cross-functional partners, including R&D, GSM, US marketing, Business Development, Medical Affairs, Clinical Research, Regional HEMA & Marketing, Regulatory Affairs, HCC and Legal.

Evaluates the economic value of products, platforms, and solutions and support the development of robust non-clinical value propositions across the platform (including software, service and repair, capital)

Evidence of value: provide/articulate evidence-based value input & develop arguments for robust value propositions based on stakeholder needs for innovative products and services. Represent the voice of non-clinical stakeholders, such as payers and providers in articulating our value proposition in the market;

Champions payer/ provider stakeholders from a value requirement perspective by consolidating and distilling requirements from regional and key geography partners;

Drives evidence generation from clinical programs and real-world evidence sources to substantiate and sustain product value proposition;

Partners with multiple internal & external stakeholders to deliver against the business unit strategy; including the collection of voice of customer / supporting marketing research

Work collaboratively with regional HEMA to ensure regional market access requirements are understood and built into the product pipeline through Target Product Profiles and value propositions that reflect the needs of non-clinical stakeholders;

Leads the planning and execution of health economic and outcomes studies to support the businesses and direct the development of global market access strategies in support of business unit and or technology platform objectives;

Manages research activities that include but are not limited to the burden of illness, retrospective database studies, creation of global economic models and value messaging, patient-reported outcomes development and analysis, interpretation of economic, satisfaction and QoL endpoints and results;

Serves as a key member of various leadership teams, including the Joints Operating Committee and Knee LT;

Manages the performance, development and provides leadership to direct reports across Joints. Also, accountable for the development, management and tracking of HEMA goals & objectives and local budgets.
#jnjmarketaccess
Qualifications
Required Minimum Education:
Advanced degree (MS, MPH, PhD, MHA, MBA) in health economics, outcomes research, or healthcare-related field required.
Required Years of Related Experience:
A minimum of 8 years' experience in the healthcare industry is required.

Proven track record of success in evidence-based medicine, market development, health economics, reimbursement, or health policy.

Solid working knowledge of medical delivery systems, reimbursement, market access conditions and health policy trends in major markets is required; knowledge of evidence needed to drive favorable reimbursement and market access is required.

Experience leading health economic or outcomes research studies from concept through publication (including management of research vendors or consultants) preferred.

Ability to manage multiple timelines, projects, stakeholders and priorities is required.

Proven track record in ability to influence and prioritize senior leadership is required.

The ability to make informed decisions and operate independently is required.

Global experience preferred.

Prior supervisory experience is required.

Ability to communicate clearly and concisely to large audiences; detail-oriented, self-motivated and ability to work independently.

Strategic thinker with the ability to drive market/therapy expansion and understand the implications of reimbursement and market access trends that will impact future product launches.

Ability to take evidence and other complex data and package it into easy to understand deliverables that can support commercial use.

Intellectual interest in keeping abreast of global market access and reimbursement trends.

Solution-oriented, with the ability to offer creative options for problem-solving
Johnson & Johnson is an Affirmative Action and Equal Opportunity Employer. All qualified applicants will receive consideration for employment without regard to race, color, religion, sex, sexual orientation, gender identity, age, national origin, or protected veteran status and will not be discriminated against on the basis of disability.
Primary Location
United States-Massachusetts-Raynham-
Other Locations
United States-Indiana-Warsaw, United States-Pennsylvania-West Chester
Organization
Medical Device Business Services, Inc (6029)
Job Function
Marketing
Requisition ID
2621200914
J&J Family of Companies