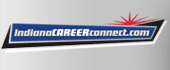 Job Information
Levy

Receiver Assistant

in

West Lafayette

,

Indiana
Job Title
Receiver Assistant
Posted
4/07/2021
Category
Colleges
Location
Purdue University
Ross Ade Pavilion
850 Beering Drive
West Lafayette, IN 47907
http://www.purduesports.com/
Description
Hiring for the Exclusive Food and Beverage Provider of Purdue Athletics and the Birck Boilermaker Golf Complex.
Flexible Schedule. Pay Starts at $10/hr
NOW HIRING Receiver Assistant
We are the face and name of Levy, providing the most premium food and beverage experiences that Levy has to offer, and demonstrating Levy's value as a restauranteur and distributor in the sports and entertainment industry.
Service
· Follows receiving/purchasing/distribution guidelines
· Understands content of location menus
· Adheres to location appearance guidelines
· Acts with a sense of urgency and provides friendly, efficient service to teammates and guests
No one else in this business thinks quite like we do. By seamlessly blending our sense of family, genuine passion and unique mindset as restaurateurs, we continue to set ourselves apart for our guests and from our competitors, and create an amazing home for all of our hardworking, fun-spirited team members countrywide. The reason we have so many amazing people is best summed up by founder Larry Levy, "If you find a job you enjoy, you'll never work another day in your life."
Requirements
Please apply online today. Qualified candidates will be contacted for an interview.
· Lifts and transports up to 75 lbs.
· Walks and stands during entire shift
· English reading, writing and math skills required
· Able to communicate effectively with managers, guests and teammates by speaking and comprehending English
· Frequently reaches, lifts, stoops, bends and cleans to maintain work area
· Possible job hazards include, but are not limited to; slips, trips, falls, burns, cuts and strains
Levy is an equal opportunity employer. At Levy we are committed to treating all Applicants and Team Members fairly based on their abilities, achievements, and experience without regard to race, national origin, sex, age, disability, veteran status, sexual orientation, gender identity, or any other classification protected by law.