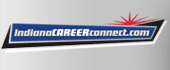 Job Information
Carrington Mortgage Services

Specialist, Mortgage Insurance

in

Westfield

,

Indiana
Overview
FOUNDED IN 2003, Carrington has evolved from a mortgage credit asset manager into a vertically-integrated financial services company that covers virtually every aspect of the single family residential real estate transactions- investments in U.S. real estate and mortgage markets, loan origination and servicing, asset management and property preservation, real estate sales and rental, and title and escrow services. Carrington Mortgage is a national and international mid-sized company with over 3000 employees with a multi-billion dollar servicing platform. Our retail offices focus on purchasing businesses within the communities that they serve. Today we are looking to expand further and have multiple sales and management positions available.Carrington Mortgage Services, LLC - Mortgage Servicing Division (CMS) is a fully-integrated mortgage company with a "high-touch" special servicing platform. Its primary objectives are to enable families to maintain homeownership while maximizing the value of the underlying assets for its investors.As a result of our continuing growth and success, Carrington Mortgage Services is currenty seeking a Mortgage Insurance Specialist in Westfield, IN.
Responsibilities
The Mortgage Insurance Specialist will be responsible for monitor the timely payment of mortgage insurance premiums on accounts. Perform all duties in accordance with all company guidelines and applicable federal, state, and local regulations.
Sets up FHA/PMI escrow lines on newly originated and acquired loans.

Process and disburse FHA/PMI insurance premiums.

Research Mortgage Insurance issues and take appropriate action to correct problems.

Communicate with FHA and Private Mortgage Insurance Companies to obtain information.

Assist Customer Service with mortgage insurance related inquiries.

Research refunds received from FHA/Private Mortgage Companies.

Assist with the development of policies and procedures.

Track customer trends as they pertain to comments, disputes, and/or dissatisfaction with CMS.

Maintain consistent attendance to ensure fulfillment of essential duties and responsibilities.

Perform other duties and special projects as assigned.
Qualifications
Basic skills in Microsoft Word and Excel.• High school diploma or equivalent required.• One (1) to three (3) years escrow and mortgage experience preferred.• Previous experience using mortgage software applications such as FiServ preferred.
WHAT DO WE OFFER?
Competitive compensation with incentive bonus plans

Excellent benefits including Medical, Dental, Vision, 401K, Short Term and Long Term Disability Insurance

15 days of paid vacation in the first year, not including sick time or floating holidays

Access to several fitness, restaurant, retail (and more!) discounts through our employee portal;

Customized training programs to help you advance in your career.

Employee referral bonuses so you'll get the opportunity to work with friends (and get some extra cash in your pocket!).

And a philanthropic workforce that supports causes year-round through the Carrington Charitable Foundation.
EEO/AAP Employer
Need help finding the right job?
We can recommend jobs specifically for you!
Carrington is an Equal Opportunity Employer and does not discriminate on the basis of race, gender, ethnicity, religion, national origin, age, disability, veteran status, or on any other basis prohibited by law.
Job LocationsUS-IN-Westfield
Job ID2021-10793
Position CategoryEscrow
CompanyCarrington Mortgage Services, LLC
Position TypeRegular